The power of biotech
Introducing the world's best kept secret
Biotech combines the study of life at a microscopic level with innovation. Unseen and often overlooked, enzymes and microbes keep us and the world running. And when you use them to help enable, accelerate or transform an industrial process or a consumer product, we call them biosolutions.
How biosolutions work
When we do laundry, grab a yogurt, harvest crops or even drive from A to B, there is a good chance that biosolutions have helped somewhere along the way. Enzymes and microorganisms, which we find by studying life, may be small, but they make a big difference. See how biosolutions are used in our everyday life.
Biosolutions in everyday life
Every week, more than 5.9 billion people benefit from our biosolutions without knowing it. This must make biosolutions the world's best kept secret. Learn about some biosolutions that are making an impact.
What are enzymes?
Enzymes are proteins that act as catalysts and thereby help complex reactions occur everywhere in life. When one substance needs to be transformed into another, nature uses the catalyzing enzymes to speed up and control the process.
What are microbes?
Microbes are living organisms such as fungi or bacteria. Like enzymes, our microorganisms have properties that influence processes and reactions.
 
We love bio(logy) + tech(nology)
Try to put yourself in the shoes of someone living in 1900. Could you, in your wildest dreams, imagine that there would be a man on the moon in your lifetime? Or that air travel would be a part of everyday life for so many? Looking back, it's easy to see how a person would have difficulty seeing that moment for what it was – a time on the brink of a technological revolution, much of it made possible by fossil-based resources. We too, are living in a transformative time – now driven by the power of biotech.
Biosolutions have the power to transform today's industrial processes, how we produce food and how we enable healthier lives. Common to biosolutions is that they provide higher production output, savings in raw materials, water and energy, lower greenhouse gas emissions and cleaner, smarter, safer production.
So when we talk biosolutions, we're talking about cutting-edge, viable and more sustainable solutions. Biosolutions enable us to create better business and better lives for all of us, while protecting the planet that we love.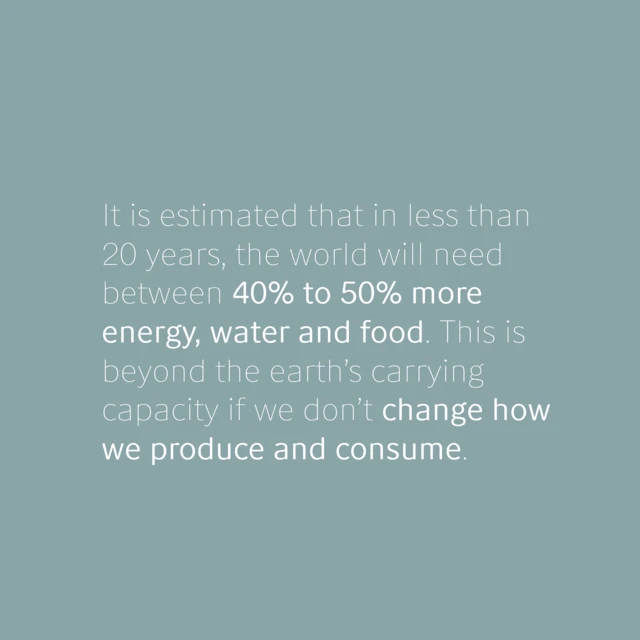 Biosolutions for better lives