Leadership & ownership
Our leadership team and ownership structure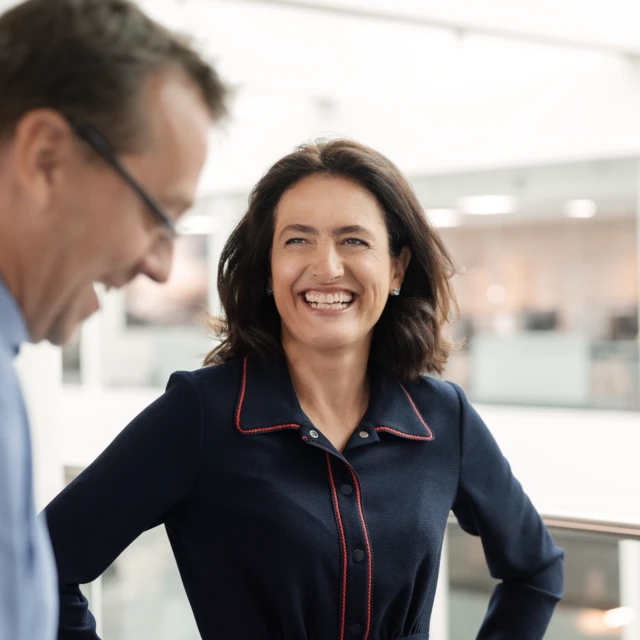 Novo Holdings A/S is the holding company for companies in the Novo Group, with an ownership stake in Novozymes A/S. Our leadership and governance structure promotes transparent and sustainable corporate value creation.
Management 
Management in Novozymes A/S is headed by Novozymes' Board of Directors and the Executive Leadership Team.
Our eleven-member Board of Directors and eight-member Executive Leadership Team comprise broad and global management experience, comprehensive biotech expertise and in-depth knowledge of Novozymes' business.
The members' competencies combine to ensure the best possible management of the company.
Board of Directors
Morten Otto Alexander Sommer
Executive Leadership Team
Graziela Chaluppe dos Santos Malucelli
Morten Enggaard Rasmussen
Ownership
The common stock consists of 282,000,000 shares all with a nominal value of DKK 2 per share. The common stock is divided into 53,743,600 A shares that carry 20 votes each and 228,256,400 B shares that carry 2 votes each.
Novozymes had more than 57,000 shareholders at the end of 2021, and roughly 74% of the B shares were held outside Denmark, mainly by institutional investors. Fifty institutional investors, including Novo Holdings A/S, held approximately 62% of the B shares. Novo Holdings A/S held 25.5% of the total common stock in Novozymes and controlled 72.6% of the votes. Novo Holdings A/S is wholly owned by the Novo Nordisk Foundation, an independent  Danish foundation whose objectives are to provide a stable base for the companies within the Novo Group and to support scientific and humanitarian purposes.
Novozymes and Chr. Hansen propose to combine and create a leading global biosolutions partner
For legal reasons, the announcement and all related material to the announcement can only be found on a dedicated microsite.