16.08.21 | Corporate
Rising to the 1.5°C Challenge: Fighting climate change with advanced biology
Have you noticed how the world lately turned into the film set of a disaster movie? Massive floods and destructive wildfires wiped out major ecosystems in Europe, North America, and Australia.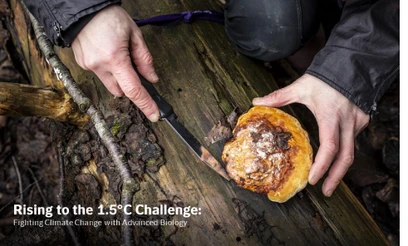 August 16, 2021 - 1-2 degrees of increase in the Earth's temperature sounds trivial, but the latest natural disasters are the manifestation of that increase. 
Last week, the UN's Intergovernmental Panel on Climate Change (IPCC) issued a stark warning about our planet's future – a "code red for humanity". IPCC's report is the first substantial review of the science of climate change since 2013 – and the study warns of increasingly extreme heatwaves, droughts, and flooding. Human activity is changing the climate in unprecedented and sometimes irreversible ways.
However, according to the UN scientists, catastrophe can be avoided if we act fast with deep cuts in greenhouse gas emissions that could stabilize rising temperatures.
Stopping and reversing climate change is a complex puzzle, and everyone from individuals to companies needs to partake in it.
Even something as simple as laundry has tremendous effects on the carbon footprint. In the U.S. alone, we could save about 7 million tons of CO2 by washing in cold temperatures. This is equal to the vehicle emission of about two million cars!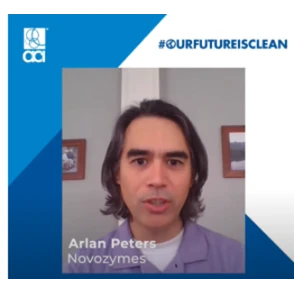 Having realized the enormous potential of cold-washing, Novozymes decided to rise to the 1.5°C challenge by producing sustainable laundry detergent suitable for cold-washing. How, you ask? The answer is simple: Biology – and enzymes.
"Enzymes are essentially the tools of nature. They're what allows living things to use resources efficiently. In many ways, nature has found the answers to challenges that we face in the world every day. What Novozymes is doing is looking towards nature to figure out how we can solve those problems ourselves."
In the video here, Arlan Peters, Head of Sustainability at Novozymes North America, explains to the American Cleaning Institute the environmental impact of sustainable detergents, how enzymes can help to achieve that – and how we can all partake in reversing climate change.
Get in touch
Media relations