Get more out of your animal co-products
In the United States, approximately 55 billion pounds of animal co-products are generated annually. Rising demand for animal protein puts pressure on natural resources as consumers are seeking companies with sustainable a manufacturing process.
Enzymes are environmentally friendly processing aids that convert animal co-products into valuable protein sources while reducing waste. 
Turn animal co-products into high-value ingredients
According to The Food and Agriculture Organization of the United Nations (FAO), 35% of the world's harvest of fisheries and aquaculture is either lost or wasted. There is a huge opportunity to turn this waste into a protein source.
Enzymes are environmentally friendly processing aids. They convert animal by-products and/or co-products into valuable protein sources. Enzymatic protein hydrolysis solubilizes meat co-products by converting them into protein hydrolysates. These are proteins that have been at least partially broken down into small peptides and amino acids.
Add more value with more enzymes
Enzymes are specific, meaning that each one catalyzes a specific reaction. Applying a combination of enzymes gives you more benefits and allows you to meet specific commercial goals. That's why more enzymes can translate into higher value end products.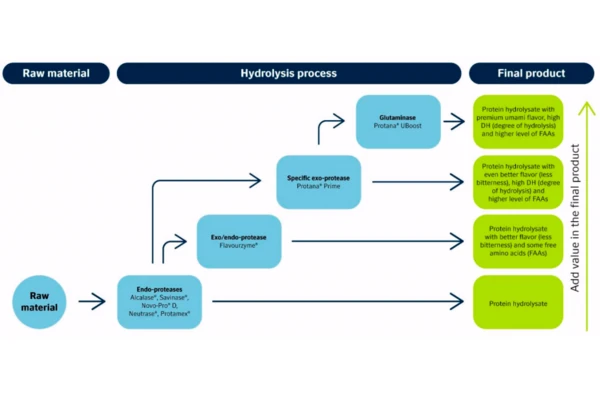 Explore the benefits
Produce natural flavors and flavor enhancers from animal coproducts with microbial enzymes, a natural processing aid that is environmentally friendly.
Get the brochure to learn more about microbial enzymes.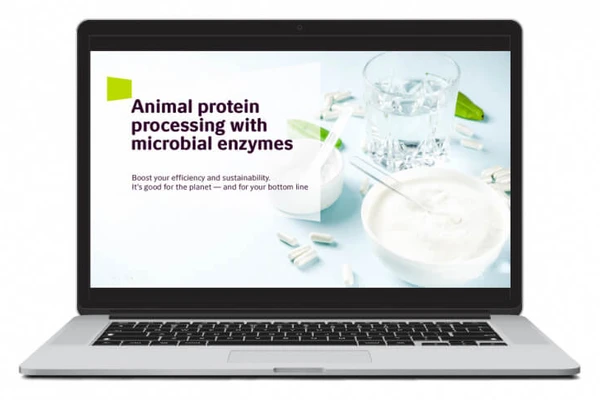 Become more sustainable and profitable
Enzymes contribute to minimal waste of co-products, making production more sustainable and profitable. With enzymes, meat processors can use meat co-products as a source of new or enhanced revenue. Enzymes may also reduce acid treatment which results in lower quality and can corrode equipment.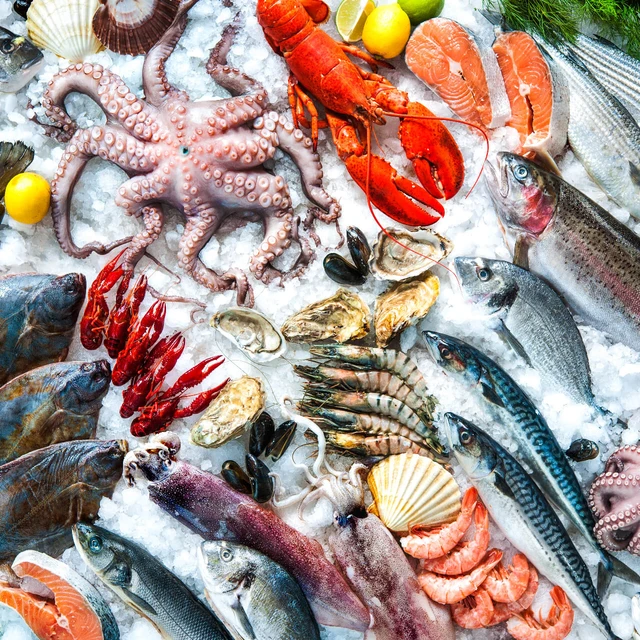 Your trusted enzyme supplier
Novozymes is your trusted enzyme supplier for animal protein processing with best-in-class capabilities and the broadest portfolio in the industry, including enzymes with unique functionalities and enzymes suitable for organic production.
Superior know-how in technical implementation
Reliable supply chain with state-of-the-art production facilities in four continents
Best-in-class industrial microbial enzymes with consistent product quality. Superior performance compared to animal and plant based enzymes
Our enzymes can help reduce the CO2 footprint of final products
All our enzymes have gone through the strictest safety tests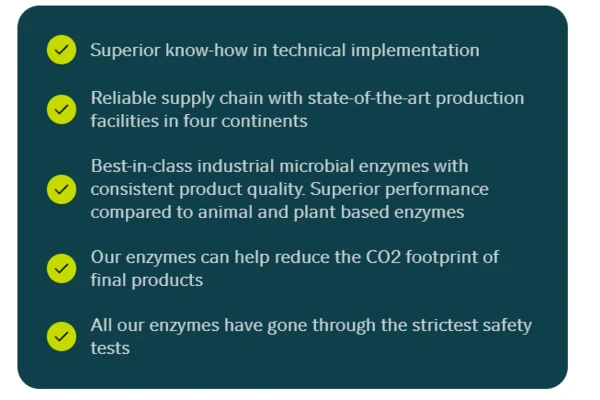 Meeting customer demands
Global meat production has tripled over the past three decades and is predicted to double by 2050.
40% of humanity's total protein consumption is animal-derived – and this is expected to increase substantially over the next 30 years
Demand for collagen is expected to rise by more than 5% per year to $4.6B in market size in 2023, up from $3.5B in 2018 
The global fish oil market is expected to reach $2.8M in 2017 up from just $1.9M in 2019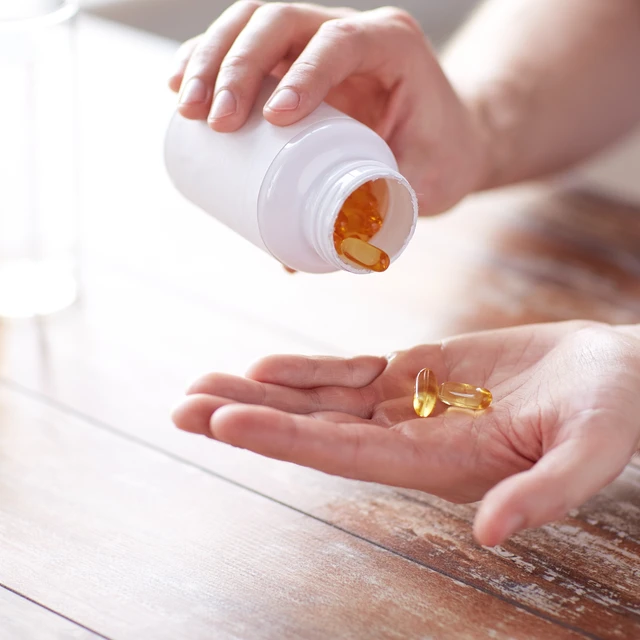 Need help deciding which enzyme is best?
Cynthia Machado is a Technical Services Senior Scientist at Novozymes NA, supporting the Consumer and BioSolutions' business. Dr. Machado obtained her M.S. (2006) and Ph.D. (2010) degrees in Food Science from Purdue University, Indiana.
Her areas of research were on the antioxidant activity of the phenolic compounds, and nutritional  and physical improvement of storage proteins in common beans (Phaseolus vulgaris) by using Transglutaminase. Dr. Machado obtained her B.S. degree in Food Science and Technology from Zamorando University in Honduras (2002). Dr. Machado is a member of IFT, a mentor for Emerging Leaders Network Program at IFT, and a founder of a mentoring program for Zamorando alumni in the U.S.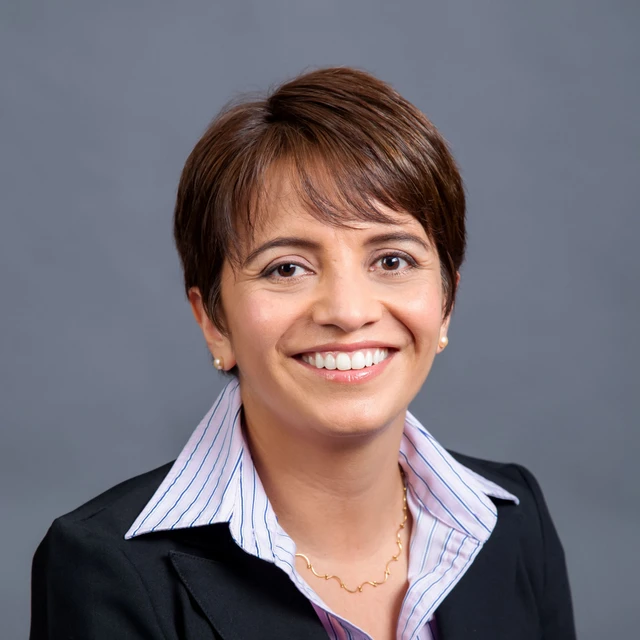 Get in touch with an expert