03.05.21 | Financial
Novozymes enters partnership with Danish retailer
Novozymes and the large Danish retail group Matas A/S are to produce dietary supplement products for Danish consumers - first products will launch in the summer of 2021.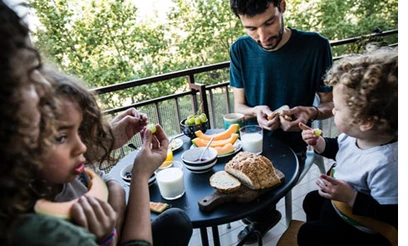 May 3, 2021 - Danish consumers increasingly want to live a healthier life. They invest more time and more money in a healthier body and in a healthier mind, and the trends point in the direction of prevention.
Novozymes OneHealth and Matas (Denmark's largest retail group within beauty, wellness and health) will, in collaboration, produce a number of dietary supplement products. These are unique health products with a documented effect, and the first product will be launched and sold on matas.dk and in Matas' 262 physical stores during the summer of 2021.
For Matas, the goal of the partnership is to expand their portfolio within a rapidly growing health and healthcare market for, among other things, dietary supplements.
Innovative dietary supplements for Danish consumers
Novozymes has established the brand OneHealth to market solutions within human health under one umbrella. Novozymes OneHealth develops products based on the principle of finding the most effective and unique solution to urgent global health problems.
"Matas is an important player in the Danish market for health food and health care products, and we are pleased to be involved in developing innovative dietary supplement products based on clinical research for Danish consumers. With their unique health profile and strong platform, Matas is a natural and important partner for Novozymes OneHealth," says Ulrich Irgens, Vice President, Novozymes OneHealth.
Through the partnership with Matas, Novozymes will have access to user insights from the approximately DKK 1.6 million members shopping via the loyalty program Club Matas. This knowledge can be used as a central part in the development of several tailor-made health-promoting products.
"During the Corona pandemic, it has become clear that Danes see Matas as their preferred health platform when it comes to good advice and preventive health and health products. That is why it is also important that we continue to strengthen our range of, for example, dietary supplements, and the partnership with Novozymes is a crucial step along the way," says Lise Ryevad fra Matas, CCO, Matas Gruppen.
About Matas
Matas is Denmark's largest retail group within beauty, wellness and health. The Matas Group has 262 physical stores and 2,500 trained materialists and has an annual turnover of more than DKK 3.6 billion. kroner. Matas.dk is one of Denmark's largest webshops and has a turnover of DKK 250 million. kroner pr. quarter.

All of Matas' own brands (Striberne, Matas Natur, Plaisir, Nilens Jord etc.) are developed and produced in Denmark. The Matas Group has two subsidiaries. Firtal owns and operates several web shops, including Helsebixen.dk and Madeformen.dk. Kosmolet develops and sells Denmark's largest makeup brand Nilens Jord.
Get in touch
Media relations