Product features, details and benefits
Make high-quality, low-fat yogurt at a fraction of the cost
How much money would Galaya® Prime save your business? Use this calculator to find out.
Step 1: Type in the % of texturizer you currently use in your low-fat yogurt
Step 2: Fill in the field for the price you currently pay for texturizer in EUR or USD
Step 3: Lastly, insert your annual production amount of low-fat yogurt in tonnes
Step 4: Press 'Calculate Savings' to see the potential cost savings you could use to grow your business. 
Win back your profits with Galaya® Prime - a cost-efficient texture-improving solution
Minimal syneresis
Clean label
Consistent quality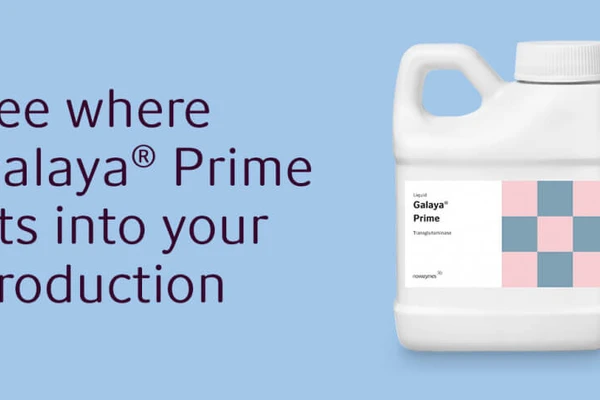 New to texture-improvement enzymes? We're here to help.
As the world leader in biological solutions, we make it our business to take your business to the next level. Book a no-obligation meeting now.
Testing one of our products in your own production is the best way to experience all the benefits. Request a free sample below