Co-innovate with the world leader in biosolutions
If you are looking for a new way to create high quality protein ingredients in a way that is both safe and sustainable, we want to help. Novozymes has over 70 years of experience working with precision fermentation that we can use to support your business – from the first idea to production scale-up and ongoing development.

Our relationships with partners and customers are underpinned by collaboration. By working closely together in a process of co-creation, we can share our knowledge and expertise and learn more about the exact protein solutions you require – quickly and efficiently. And once we've developed the protein you're looking for, we can help you scale production to meet consumer demand.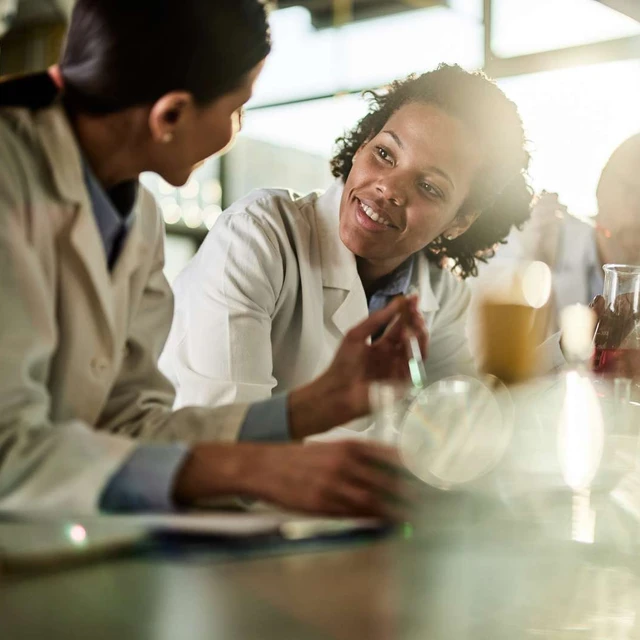 Plug into an unparalleled biotech toolbox
As the world leader in biosolutions we have unparalleled biotech resources that we use to help you create advanced proteins. This consists of enzymes, specialized proteins and microorganisms, and numerous high-yielding microbes from one of the largest host libraries in the world.

In addition to our biotech toolbox, we continuously monitor trends in health and food so we can translate customer behavior into consumer insights. This unique combination of tools, knowledge and experience supports our work to co-create the tailored protein solutions you need at large scale.
Want to know more about Novozymes?
Want to talk protein?
We believe there is a new exciting future of protein waiting to be discovered. One where you don't need to compromise on nutrition, taste or texture when developing proteins that are better for you and the planet.
Get in touch to discuss how we can help you rethink proteins.