Professional laundry
Take professional laundry to the next level with enzymes
Cut costs, improve sustainability, and extend the lifetime of your fabrics.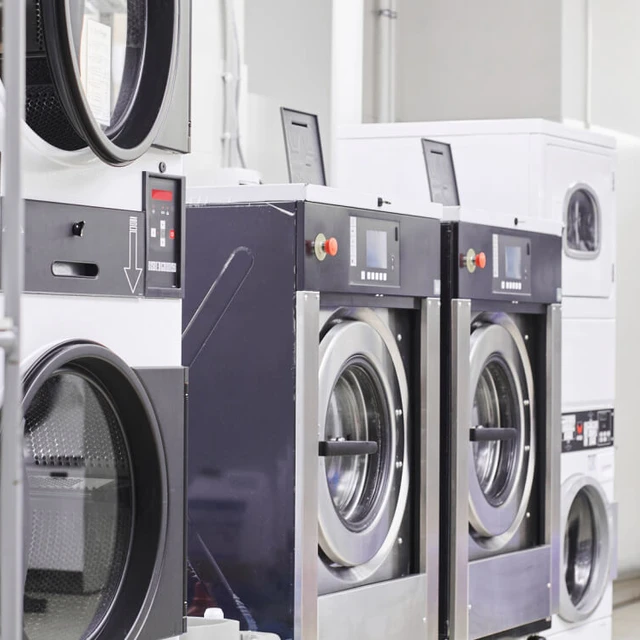 Solving laundry problems with biology
70% of laundry professionals in the lodging industry say stain removal is their biggest challenge.

According to an Ecolab study, a typical 150-room hotel spends roughly $18,750 a year on linen replacement – about 25% of overall laundry costs. With stain removal powered by enzymatic detergents, hotels can cut rewash rates, extend the life of their linens and towels, save money, and reduce energy and water consumption.
Imagine how much more valuable your detergent can be to customers with Novozymes enzymes.
Enzymatic detergents can:
Remove tough stains with targeted action
Work for an extended period on dirt and stains until broken down and removed by the wash water​
Deliver high performance even at low water temperatures
Provide a safer clean, powered by nature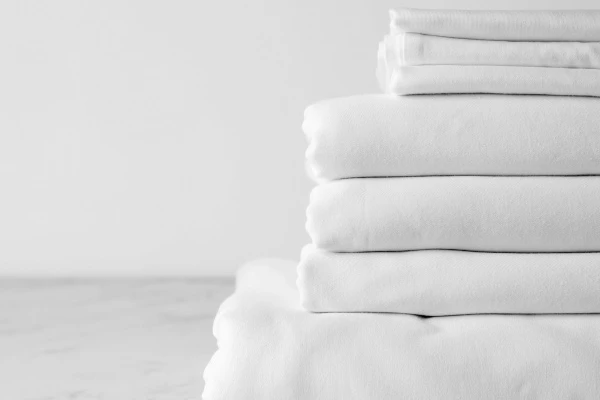 How multi-enzyme blends can make a complex stain disappear
A stain often consists of starch, protein, grease, mannan and pectin. The different element forms a layer in a stain that can only be broken down by a specific enzyme.
A demonstration in our laboratory shows how specific enzymes target and break down specific components of a stain. A multi-enzyme blend efficiently targets all components in a stain to completely remove it, leaving your laundry clean and spotless.
Cellulases help fabrics last longer
Layers of tiny, intertwined threads called "fibrils" make up many fabric fibers. Over time, some of these fibrils get damaged during wash and during wear. Shorter, damaged fibrils trap dirt, making colors look dull and whites look gray. Longer fibrils stick out, twist together and cause pilling.
Novozymes' cellulase technology gently cuts both the short and long fibrils on the fabric surface — so fabrics look and feel like new for longer.
Cellulases also make towels feel softer and retain more water in use, which hotel guests appreciate. They are ideal for use in both laundry detergents and fabric conditioners.
Get in touch with us to explore how biology can help power longer-lasting, more sustainable clean.