Enzymes for softener
Make clothes look new and last longer
Most fabric conditioners deliver long-lasting fragrance and softness. And for many consumers and even certain test institutes, one product performs much like another on these parameters. That makes it all too easy for retailers to substitute one product with another. But consumers do want more from their softeners. They want fabric care, color care, particulate repellence and greater sustainability. Find out more about their unmet needs from our studies.
New players cannibalizing the fragrance space
In some markets, even the key claim of fragrance is being  cannibalized by new categories.  With new packaging and application methods, they draw shoppers away the softener shelves.
In the U.S., for example, Euromonitor data shows scent booster revenue growing by 52% between 2018-2021.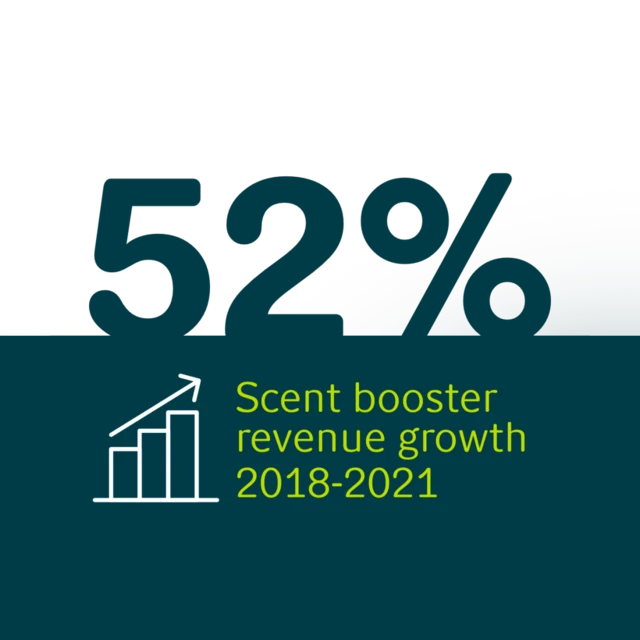 Benefits beyond fragrance and softness: consumer test
Fabric care benefits would clearly differentiate your products. But what exactly would they mean to consumers?
To find out we asked them to test a softener with built-in fabric and color care on their own clothes.
What consumers really want from your products
Our survey of European and American consumers reveals key unmet needs. It also gives valuable insights into which claims might make shoppers choose one product over another and even make them pay more for a product.
Get the insights for your region below.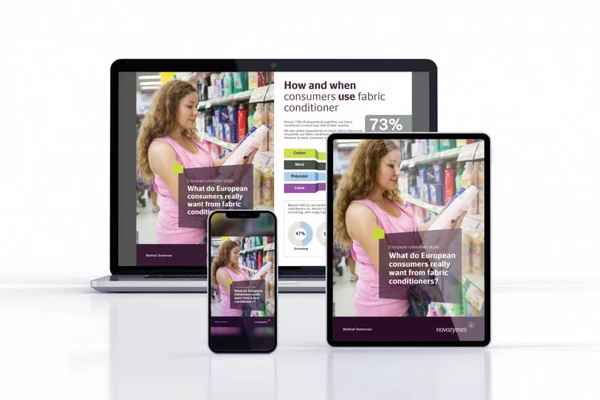 Explore a win-win reformulation opportunity
Are soaring esterquat prices squeezing your fabric conditioner formulation costs? Are you getting nowhere fast in your search for reformulation opportunities?
Overcome both these challenges with a cost-neutral reformulation opportunity.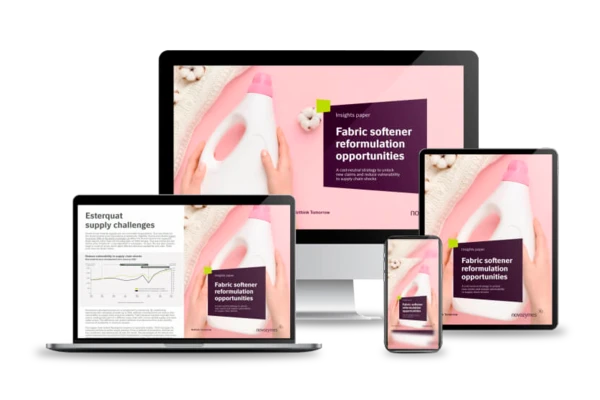 Meet consumers' need for fabric care benefits with Carezyme® Essential
The only care cellulase developed specifically for softeners and conditioners, Carezyme®  Essential  
delivers outstanding fabric and color care on cottons and other cellulosic fibers.  
 
It also helps to repel dirt and grime. All while maintaining fragrance and softness and reducing chemical us.
Let's have a talk. Fill in the form below and we'll be in touch