All the tools you need for your oat milk production
Welcome to your one-stop-shop of biological solutions for oat milk production!
Here you can learn all about the wonders of oat milk and get fresh insights into the market. ​You can also get more technical, and explore how our solutions can help you on your journey to perfecting your oat milk.
How to produce oat milk with enzymes
Getting started in oat milk production is not as difficult as you might think. At least not if you already have a dairy production setup.
Watch the full video to learn how to produce oat milk from scratch with our enzymes.
Curious about our solutions?
Welcome to our Oat 360° toolbox
With our Oat 360 toolbox you get the full support package, whether you want to develop a new oat-based milk from scratch or start optimizing your existing oat milk.
On top of the solutions, you get access to our lab facilities and get top-tuned advice from our oat milk enzyme experts.
Why oat milk is the sustainable choice
While plant-based milks are generally considered more sustainable than traditional dairy milk, some plant-based milk alternatives are more resource-demanding than others.
Oats are easy to grow in many places around the world and is the less resource intensive alternative. That's not only compared to other plant-based milks, but also compared to dairy milk. In fact, oat milk emits one third less CO2 in production than dairy milk.
With 58% of Americans willing to pay more for sustainable products, sustainable plant-based solutions present an opportunity for brands who have not yet tapped into the category.
Click to learn more about oat milk and sustainability.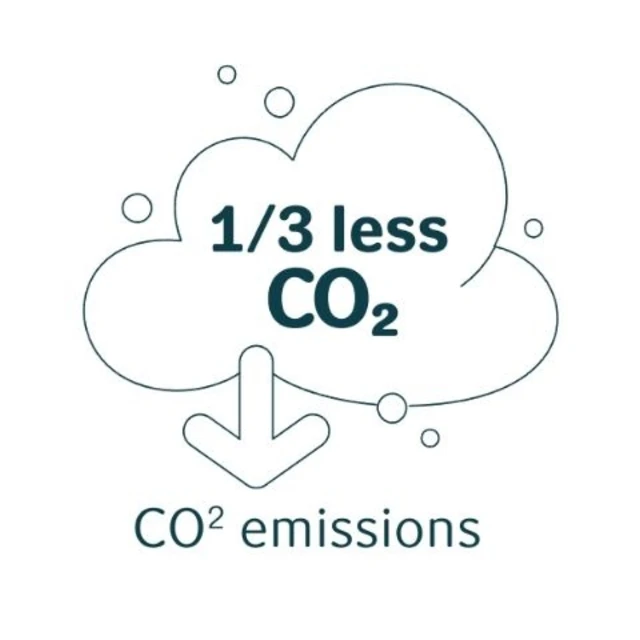 Achieve excellent texture in oat milk
Oats are a rewarding substrate to work with when you're developing plant-based milk alternatives. But one key factor for oat-based beverages is to get texture right and make sure that mouthfeel is spot-on.
Novozymes BAN® helps you efficiently achieve the ideal viscosity, so you get a mouthfeel that resonates with your consumers – plus, it can help adjust your oat milk's sweetness profile too.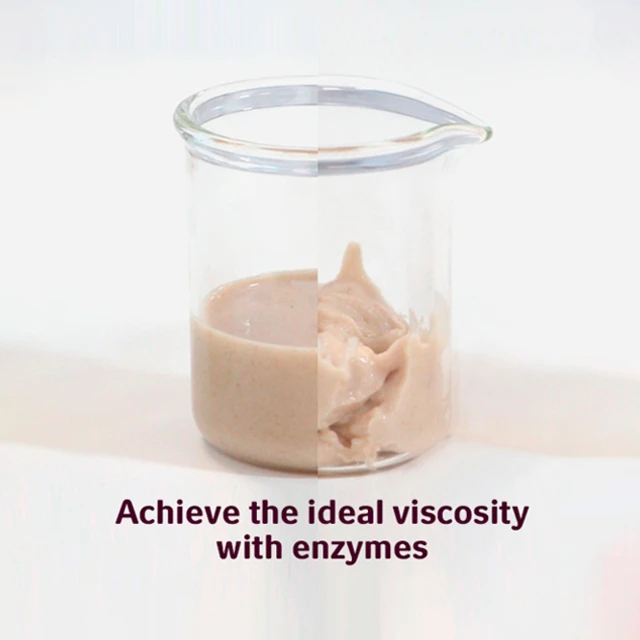 Interested in working with us in other grain-based milks?
When you work with Novozymes, you get not only the sustainable biosolutions that can help you differentiate your brand in the market. You also get a partner who's an expert on enzymes and grains-based milk production.
So whether you're looking to join the movement or optimize your existing production, we're here to help and guide you through the process.
We're also up for an informal, no-strings-attached-chat if you have any questions about grain-based milk production or our biosolutions.
Get expert advice and support from raw material selection to final end-product
Create the sensory profile your consumers are wanting
Improve nutritional value of your grain-based milk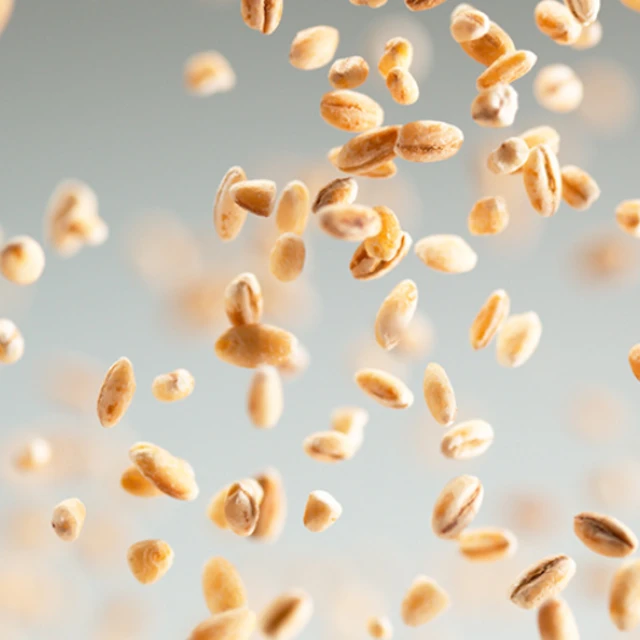 Get more insights on enzymatic oat milk production
How do our solutions work?
Get our application sheet and learn how to reduce sugar, extract more nutrition and optimize your oat milk processing with our enzymatic solutions.

Meet Simon: our oat milk expert
Simon is one of our experts when it comes to oat milk production with enzymes, and he's been with us for almost 10 years working in dairy and plant-based applications. Before this, he worked in dairy manufacturing.
​As your expert, Simon can guide you through the grain-based milk process and help you find the best solutions for your unique production setup.
​Got any questions for Simon? Book a meeting below or contact us.
Which solution is right for you?
Find the right food-grade solution for your oat-based dairy alternatives in our global oat toolbox.
To find out more about products available in your region, get in touch with your local Novozymes representative.
Looking to expand into plant-based foods?
Follow us on LinkedIn
We regularly update our LinkedIn page with industry insights. Follow us for the latest consumer and product news. You'll also be able to download whitepapers and reports, as well as register for our popular webinars.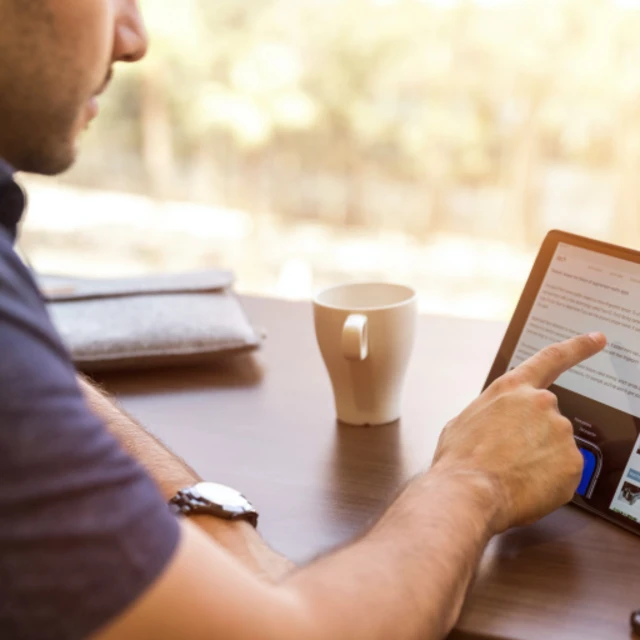 Let's connect. Fill out the fields below and we'll get in touch