Pristine®
Are you ready to enter a new world of clean?
Imagine if you could offer consumers a laundry detergent that cleaned so deeply that even lingering odors disappeared, and yellow stains were prevented.
This clean just became possible with Novozymes Pristine®.
Welcome to a new world of clean.
Meet consumer demands for hygienic deep clean
Detergents today are designed to tackle stains and dirt. But even on freshly washed textiles, consumers still struggle with lingering malodor, discoloration and yellow stains. At the same time, they are looking for more natural laundry detergents and to make their overall laundry process more sustainable.
Clearly, detergents are expected to deliver valuable benefits beyond stain removal. With Novozymes Pristine® you get a freshness solution that eliminates odors, removes yellow stains and prevents discoloration of textiles. It can be applied to all detergent formats and is fully biodegradable, which makes it perfect for formulating natural detergents.
Simply put, Novozymes Pristine® helps you deliver a new baseline of cleaning.
An unprecedented technology for preventing malodor
Every one of us has experienced clothing that turns smelly, dingy, or dirty over time. It's an everyday, universal problem.
Novozymes Pristine® is a game-changer designed to handle these common, but unmet, laundry challenges. The solution uses a novel enzyme called phosphodiesterase, or PDE enzyme-technology, to release the invisible dirt and body grime particles that create malodor and make clothes appear yellow, dirty, or dingy.
So you can offer your consumers a natural solution to a natural problem.
The challenge: Body grime
Body grime is the mixture of the millions of dead skin cells you shed every day, like sweat, sebum and other contaminants. Body grime sticks to fabrics that are in contact with your skin and from there, the sticky substance attracts and traps external dirt particles and body soils and captures smell molecules too.
Feel fresh!
Hygienic deep clean
There's no getting around it: Hygiene is becoming increasingly important all over the globe. And it's not just personal hygiene – anything we touch has to be clean. That's why laundry sanitizers or laundry disinfectants are growing in popularity*.
It's also why it's reassuring for consumers to know that their laundry detergent removes the invisible body grime and body oils that inevitably end up in their clothes and on their bedsheets. And to know that now, they don't have to use these laundry supplements. Because a detergent with Novozymes Pristine® washes textiles hygienically clean.
*Mintel GNPD, 2021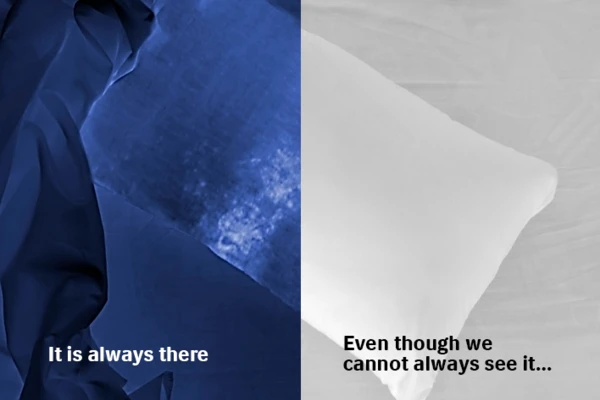 Smell you later!
Malodor removal & preventation
Up to 50% of consumers say smell is the primary reason for washing an item. The problem is that smells are persistent. Laundry scent boosters may mask the malodor for a while and laundry sanitizers may kill the bacteria. But they don't target the root cause, and they can't annihilate odors like sweat smells entirely.
Fortunately, our new laundry enzyme solution Novozymes Pristine® can. But don't take our word for it. In the video, Jill tells you about her experience with Pristine®.
Be gone, yellow!
Yellow-free armpits, clean cuffs & collars
Would you feel comfortable wearing a shirt with yellow stains to work? Not a lot of people would. Nevertheless, one of the main consumer challenges today is removing yellow stains from cuffs and collars, but also preventing overall yellowing of textiles.
The yellowing comes from body grime that clings onto fabric fibers and attracts dirt particles. But Novozymes Pristine® can prevent yellow stains from happening in the clothes and release the sweat stain and other particles from used ones. So consumers can feel fresh, clean and confident!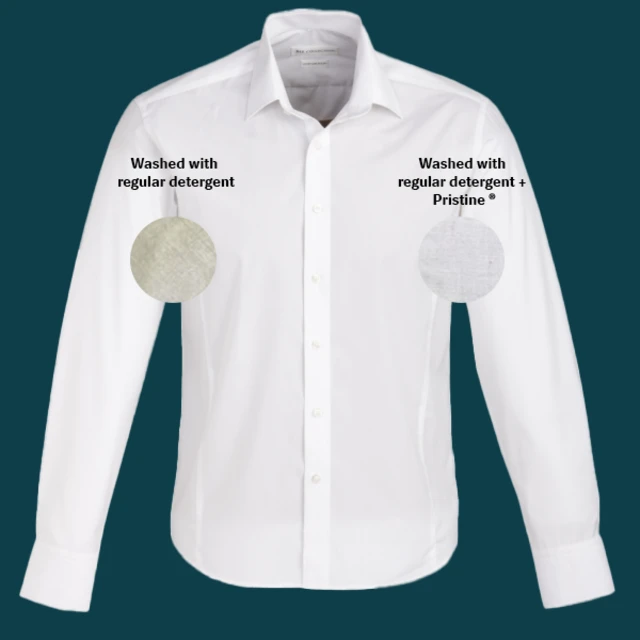 Hello bright & white!
Brilliant colors & whites
Clothes are worn out after 20 washes. At least that's what 54% of consumers say. The reason is that after 20 washes, clothes tend to fade and lose their original brightness. A lot of the time, the problem is that parts of stains and body grime have been redeposited onto other clothes in the wash.
But there's no need for body grime to stay put in the laundry. Novozymes Pristine® breaks body grime down, releases these yellow stains and other dirt particles, and direct them to the drain. Just like a natural laundry brightener that helps consumers avoid yellow stains and brighten both colors and whites.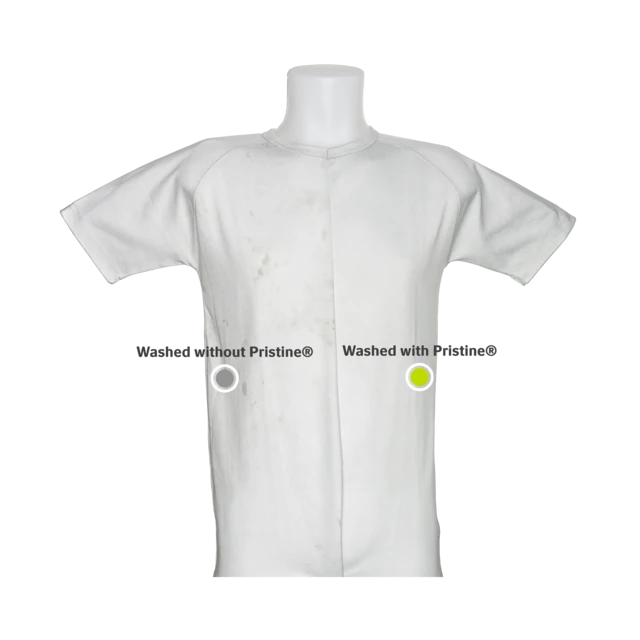 Which enzyme solution is right for me?
Novozymes Pristine® is available for all formats, check out the benefits of each product here.
Why hygiene is the next big thing in detergents
Consumers expect stain removal as a core benefit in their laundry detergent. Today, most high-performing detergents deliver on that promise.​
But consumers are still struggling with non-visible challenges like striving to achieve hygienically clean textiles and remove embedded malodor. ​
In a new consumer insights report, Novozymes explores how consumers perceive these challenges. What are they doing to solve them, and how can detergents producers relieve consumers of these growing pain points?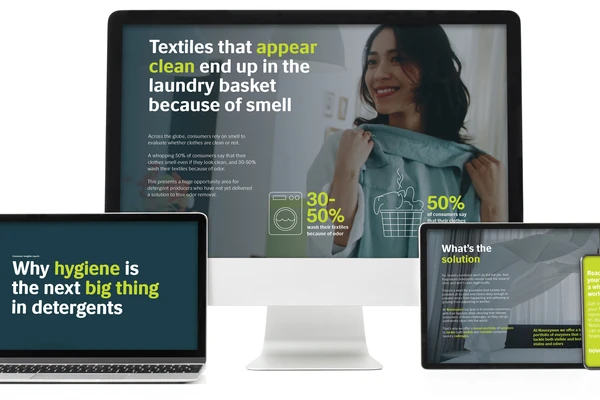 Interested in hearing more about our new technology? Fill out the fields below and we'll get in touch.