Discover new textures for your ​high-protein yogurt alternatives​
Consumers are expecting a high protein content from yogurt alternatives. But they're also not willing to compromise on the sensory experience. So how do you make a smooth and delicious, high-protein yogurt alternative?​
The answer is Novozymes Galaya® Smooth. It's a unique, enzymatic solution that makes for high-protein yogurt alternatives – and even spreads – with just the right texture
(plus, it doesn't have to go on your label!)
Explore Galaya® Smooth and discover how your yogurt alternative or spread can reach its protein and texture potential.​
49% say health is the main reason for choosing yogurt alternatives
Consumers perceive yogurt alternatives as healthy, and to keep up with that trend your product needs to offer high nutritional value.​
Proteins is an obvious way to go. In fact, our studies show that 35% of consumers find proteins the most relevant nutritional fact in plant-based yogurt alternatives.
And what's keeping them from buying more?
Download our insights report to get more info and insights on market and consumers!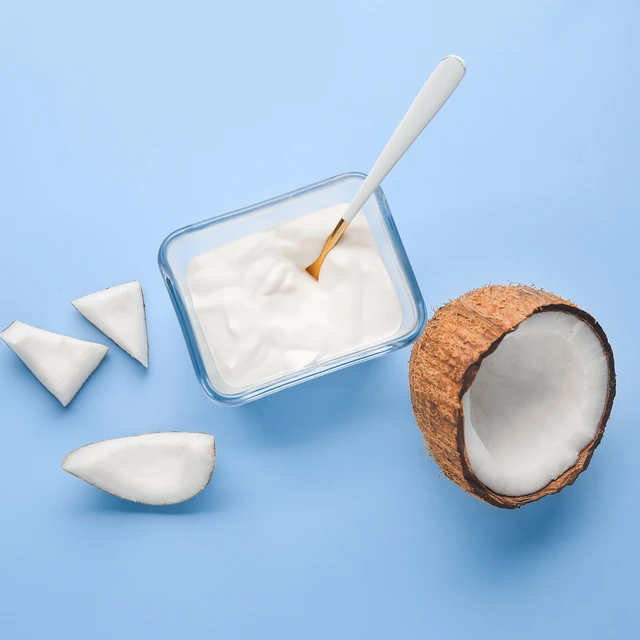 High protein, high potential​
Consumers are increasingly hunting for nutrient-rich foods, and high-protein products are a popular choice. Yogurt alternatives is a great way to get some protein, but consumers want more than the average yogurt alternative today can offer.
What if your product included more protein so you could reach your potential in the growing high-protein yogurt alternative space?
Galaya® Smooth is designed to improve texture in high-protein yogurt alternatives based on pulses and legumes like pea and soy, delivering up to 9% protein content to satisfy nutrient-hungry consumers. And, it's easy to use.​
Smooth texture and
a simple label​
Texture can be a real challenge when it comes to protein inclusion. Lumpiness or graininess is the norm, unless you opt for additives as texturizing agents.
Galaya® Smooth is a pure biological solution that's designed to make appealing high-protein yogurt a reality.​
It's is exceptionally good at providing that silky smooth texture that consumers want from their yogurt alternatives, and it requires no labelling on the final product. For simpler and shorter labels.
Get a free sample with formula card
Explore more plant-based solutions​
Don't know where to start?
Sorry if it's been a bit overwhelming, there's a lot to take in. But don't worry, our experts are here to help!
Get in touch with us and learn more about Galaya® Smooth