South East Asia
In South-East Asia, our regional headquarters is in Kuala Lumpur, Malaysia and we have three other site locations including site and representative offices in Thailand, Indonesia and in the Philippines.
First constructed in 1974 as Novo Industry, Novozymes Malaysia has since developed from a small sales office of 10 employees, to a hub with 60 employees across many functions – sales and marketing, application and development, supply chain, regulatory and administration functions. Our regional headquarters in Kuala Lumpur house 7 labs; Baking, Vegetable Oil Processing, Household Care, Grain Processing & Bioenergy, Future Food & Protein, Beverages, Animal Health and Nutrition, all of which are supported by a local team and technical discoveries enabled by enzymes relevant in the region.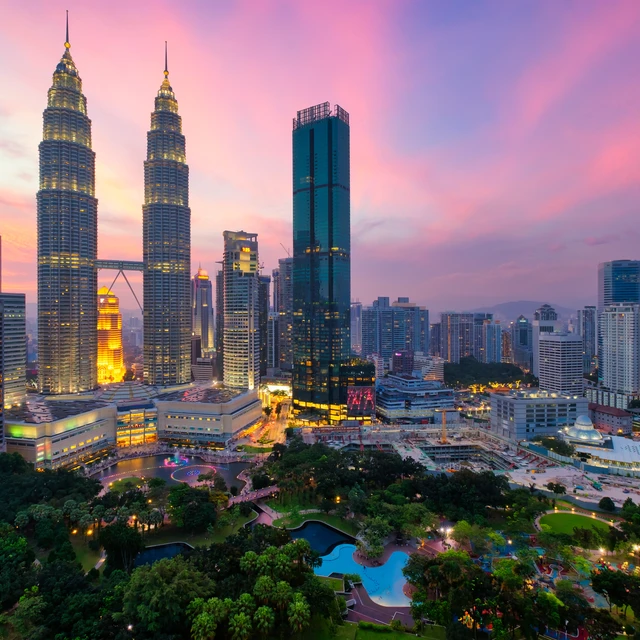 Advance your business
We make it our business to advance your business. Get in touch to find out more.
Ways you can get in touch with Novozymes South East Asia
Novozymes Malaysia Sdn. Bhd.
Call us at our number: +60 3 8991 8688
Write or visit our office: Jalan Inovasi 1, Technology Park Malaysia, Bukit Jalil, 57000 Kuala Lumpur, Malaysia 
 
Novozymes Singapore Pte. Ltd.
Write or visit our office: 80 Robinson Road, #02-00, Singapore 068898, Singapore
 
Novozymes (Thailand) Limited 
Write or visit our office: No. 11/1 AIA Sathorn Tower, 9th Floor, Room no. S9053, South Sathon Road, Khwaeng Yannawa, Khet Sathon, 10120 Bangkok, Thailand
Novozymes Malaysia Sdn. Bhd. - Indonesia Trading Rep. Office
Write or visit our office: 26th Floor, APL Tower, Jl. Let. Jend. S. Parman, Kav 28. Jakarta 11470, Indonesia
Headquarters
Novozymes A/S,
Krogshoejvej 36
2880 Bagsvaerd,
Denmark