Carbon capture
Enzymes make carbon capture cleaner and smarter
Replace the chemicals traditionally used for post-combustion carbon capture with biological enzymes. Enzymatic carbon capture can make your process more affordable, sustainable and convenient.
Explore how much you potentially can benefit using our cost calculator.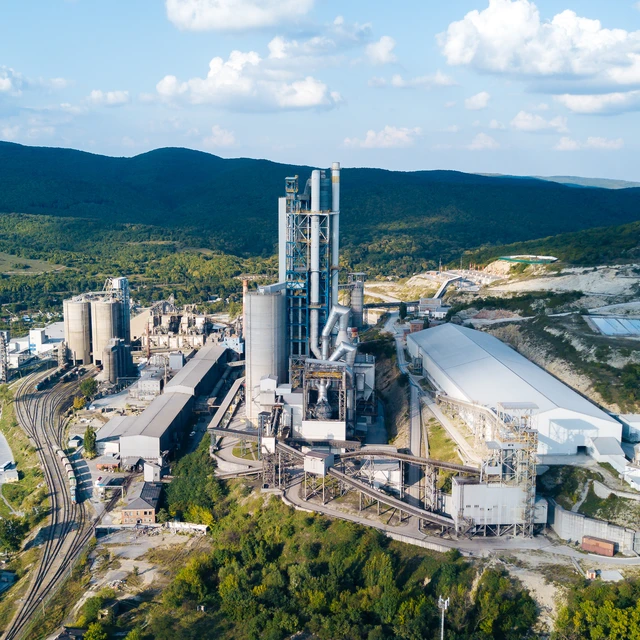 Better for business and the planet
"Convenient" isn't a word typically associated with carbon capture. But enzymatic carbon capture is far more convenient than traditional post-combustion processes. With the potential for being more affordable and sustainable too.
For example, you can use low-quality waste heat – no need to install or maintain a boiler to produce energy-intensive steam for stripping. And you don't need a special wastewater treatment system. That's because, unlike the traditional approach, enzymatic carbon capture produces no harmful waste products. You don't need to purify the flue gas upfront either. The process is also more reliable, thanks to less corrosion.
It's the cleanest, smartest way to capture carbon yet.
Carbon capture is crucial
The global scientific community agrees: the planet cannot avoid being impacted by climate change. But we can counteract the severity of it – if we act immediately.
Carbon capture technology is crucial to reduce industrial emissions even after renewable energy alternatives are widely adopted. "Reaching net-zero will be virtually impossible without carbon capture, utilization and storage," says the autonomous International Energy Agency. What's more, the world must become carbon negative in the latter half of this century, reports the Intergovernmental Panel on Climate Change (IPCC).
Carbon capture can achieve an estimated 14% of the global greenhouse gas emissions reductions needed by 2050, according to the Center for Climate and Energy Solutions, an independent, nonpartisan, nonprofit organization working to forge practical solutions to climate change. It's also considered the only practical way to achieve deep decarbonization in the industrial sector.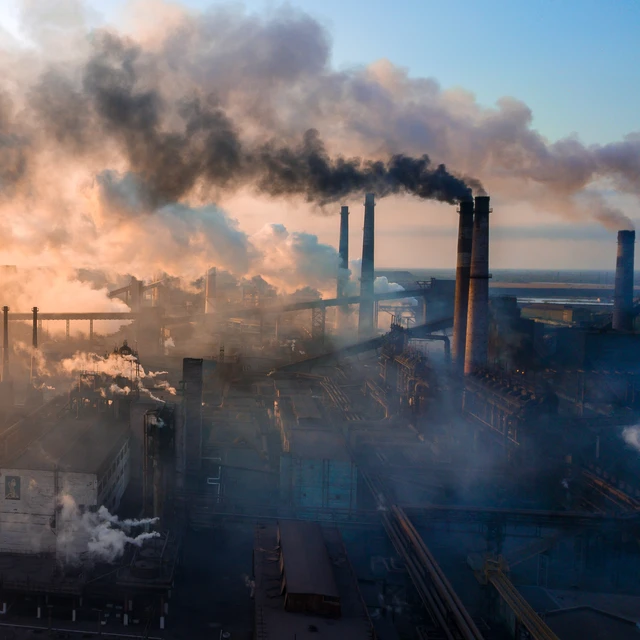 Using nature's own CO2 regulator in industry
The enzymatic carbon capture process uses the biological enzyme carbonic anhydrase instead of conventional chemicals to extract CO2 from the flue gas. The traditional method creates degradation products that can harm people and the environment.
Carbonic anhydrase is active in the human lung and in all living creatures every time an organism breathes. It can convert HCO3- (bicarbonate) into CO2 just as effectively as it can convert CO2 into HCO3-. One of nature's fastest-working enzymes, carbonic anhydrase reacts 1 million times per second.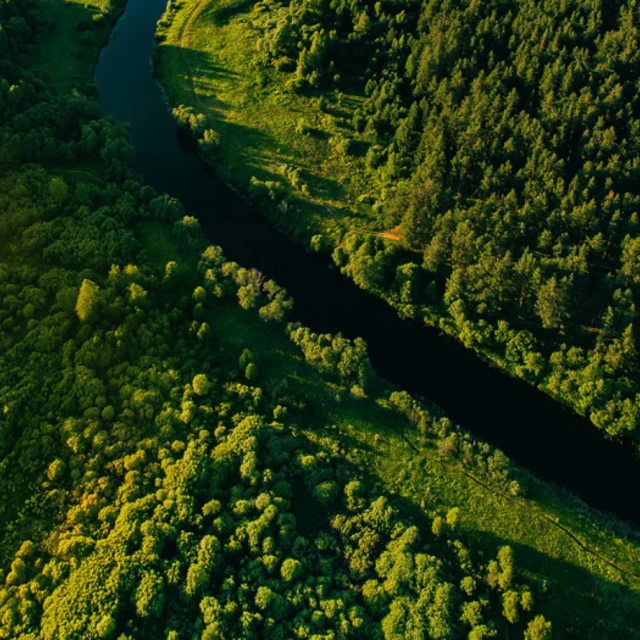 How much does carbon capture cost?
The cost of carbon capture depends on many different factors. Our simple calculator is based on models from the non-profit Global CCS Institute, which is the world's leading think tank on carbon capture and storage.
While the calculator cannot tell the full story of your specific project, it can indicate your potential costs for enzymatic vs. conventional carbon capture. You are always welcome to request a detailed quote by contacting our carbon capture professionals.
Conventional vs. enzymatic carbon capture
| Conventional | Enzymatic |
| --- | --- |
| Requires costly, energy-consuming high temperatures (120°C) | Requires 80°C heat, which can come from waste heat |
| Costs vary significantly | Cheaper or on par with the conventional process |
| Uses chemicals that leave toxic degradation products | Uses biological enzymes (carbonic anhydrase) and leaves no toxic degradation products |
| Requires special wastewater treatment systems | Does not require special wastewater treatment |
| Corrodes expensive steel equipment | Does not corrode equipment – increases process reliability and enables use of less expensive steel or plastic equipment |
| Requires upfront purification of flue gas | No upfront purification of flue gas required |
| Captures ~90% of the CO2 in the flue gas | Captures ~90% of the CO2 in the flue gas |
| Yields 99.95% pure CO2 | Yields ≥ 99.95% pure CO2 |
Find out how much your business can benefit
Does your plant have the optimal conditions to benefit? If you have waste heat available, your opportunities to save money with the enzymatic process are the greatest. If not, costs could be on par with the traditional process. The non-toxic enzymatic process better protects the local environment.
Contact us, and we'll let you know whether you're likely to benefit most from enzymatic carbon capture or the traditional process. Of course we'd like your business – but our main concern is capturing as much carbon as possible. Before it's too late.
See how efficiently Novozymes enzymes capture carbon
As you can see in this Novozymes lab demonstration, carbonic anhydrase captures millions of carbon dioxide molecules every second and turns them into carbonate. The enzyme increases the speed of the reaction and ensures that the captured CO2 does not leave the solution until it is heated. The indicator used in the demo is bromothymol blue.
Interested in hearing more about the cleanest, smartest way to capture carbon? Our experts are happy to help and answer your questions.