Repel contaminants by smoothing fabric fibers
71% of consumers say they're annoyed by fuzz and pills on their clothes. But they probably don't realize that smoother fabric doesn't just look better – it also repels unwanted particles.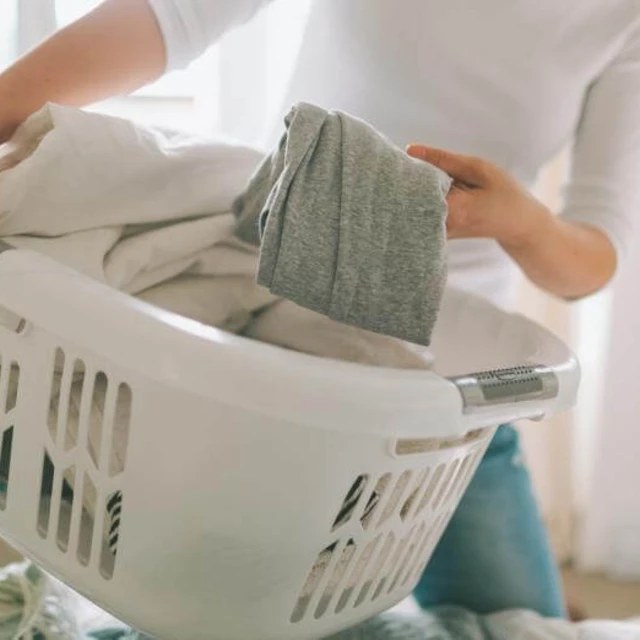 Novozymes cellulase technology smooths fabric fibers
Tiny, interlocking threads called fibrils make up cotton fibers. As fibrils get older, some break or come loose and stick out of the fibers. The longest fibrils make the fabric surface look fuzzy. And when they twist together, they make pills, or fuzzballs.
But with an advanced cellulase in your detergent, you can help consumers remove stray cotton fibers. The result? Smooth, particle-repellent fabric.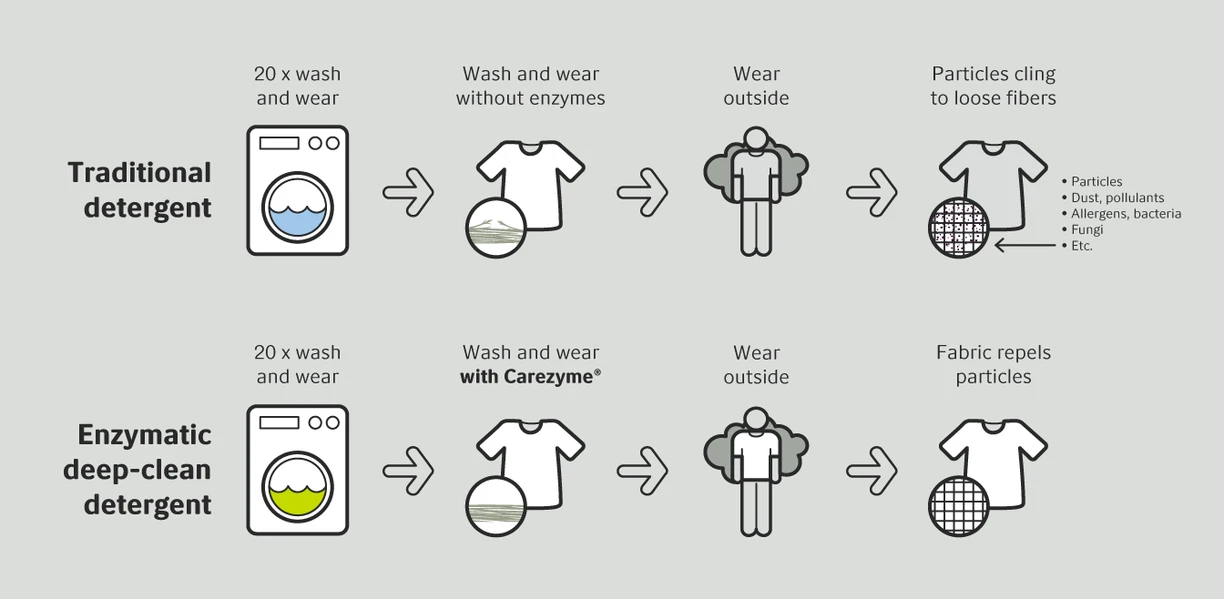 A difference you can see
See, for example, how Carezyme® protects cotton fabrics from airborne particles. We washed each of these fabrics 20 times in a standard detergent with and without enzymes. Then, we hung them outside in Beijing, China. Which would you rather have your baby wear?
Add Carezyme® to your detergent or conditioner to smooth fibers and repel contaminants
Cleaning cellulases at work - see how they help white clothes stay white
The cellulose molecules in cotton fibers are formed of long glucose chains. It's thought that cleaning cellulases specifically target and cut the shorter, fine fibrils into tiny sugars. This helps break them down so they can be lifted away from the fabric, releasing trapped dirt particles to leave whites whiter and colors brighter.
What could this mean for your business? Fill in the form below and we'll be in touch