Enzymes for biogas from wastewater & sewage sludge
Higher yields and stability, lower COD and disposal costs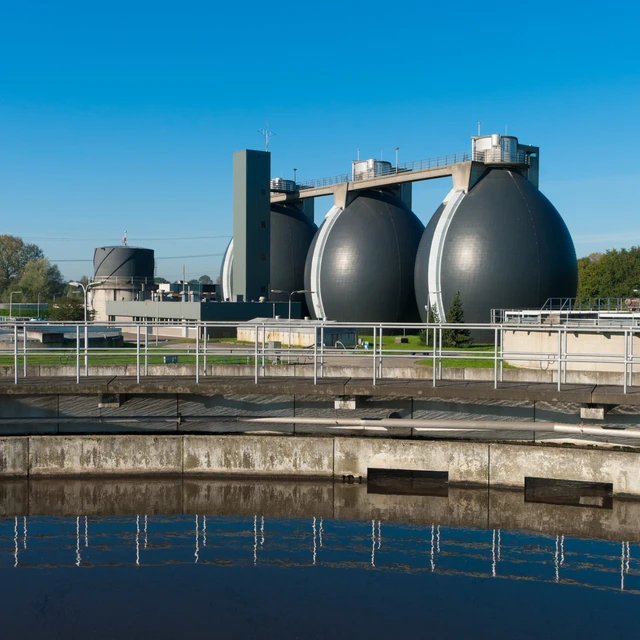 Chemical Oxygen Demand (COD) reduction and process stability are key to the success of your plant. Our enzymatic and microbial solutions can help. They target and degrade organic compounds in your waste stream. That keeps your process running consistently and keeps your plant in compliance. All while boosting your biogas yields.
Enzymes for biogas from sewage sludge
Our enzymes deliver more efficient degradation of organic material, leading to higher biogas yields in anaerobic sewage sludge processes. Because they're so effective, they can break down the difficult-to-digest organic material left behind after aerobic treatment. They also reduce digested sludge volume. Lower sludge volumes reduce your disposal costs.
BG Max™ 3000
BG Max™ 3000 increases biogas production and makes anaerobic systems more efficient. It's ideal for industries that use anaerobic treatment for high-strength wastewaters. BG Max™ 3000 is a blend of beneficial microorganisms and fast-acting enzymes.
BG Max™ 3000 increased biogas and power generation
A slaughterhouse significantly improved their operation and biogas production of its waste sludge anaerobic digester with the usage of BG Max™ 3000.
Read the full case story and learn more about the benefits and applications.
BG Max™ 3000 optimized production by decreasing COD removal and improving water quality
A treatment with BG Max™ 3000 was initiated in a brewery to optimize the performance of the wastewater treatment plant.
Read the full case story and explore how BG Max™ 3000 can improve your plant.