Bake wholewheat bread a whole lot better
Wholegrain bread have taken off in many markets around the world. The questions is, what does it take for consumers to choose one bread over the other?
With Novozymes Valena® Wholewheat G you can bake deliciously healthy
wholewheat breads that are softer, moister, and stay fresh for longer. Giving baked goods producers compelling claims and the benefits
consumers are looking for.
Download our consumer insights report or learn more about Valena® Wholewheat G below.
Ready to download our consumer insights report on wholegrain bread? Fill in the form below and start downloading
More appealing wholewheat bread with Valena® Wholewheat G
47% of consumers will pay more for a wholegrain bread that stays fresh for longer. With Valena® Wholewheat G, not only do you get a wholewheat bread that does exactly that. You also get higher volume, more moistness and better dough handling across a variety of wheat flours.
If you're looking to bake your wholewheat bread without emulsifiers, you can choose Valena® Wholewheat EE G. Valena® Wholewheat EE G comes with all the same benefits, but at the same time eliminates your need for emulsifiers. This makes your process more cost-efficient and less dependent on hard-to-come-by ingredients.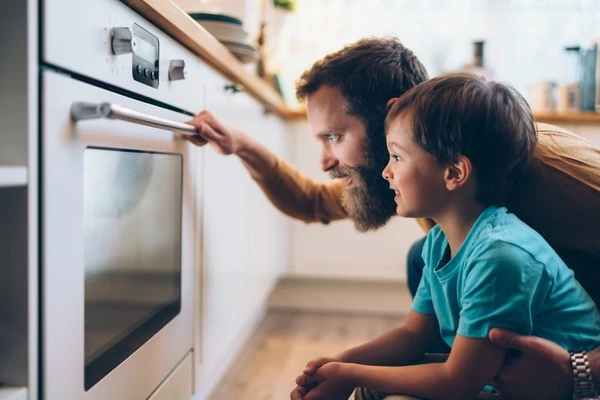 Which wholewheat bread would you choose?
Our consumer studies show that people want more wholegrain – but they're not willing to compromise on the quality of a delicious fresh-feeling bread.
We've tested Novozymes Valena® Wholewheat G and Valena® Wholewheat EE G across different wholewheat flour types and found that both volume, crumb and freshness are significantly improved with this enzymatic solution.
Contact us to learn how to work with the solutions.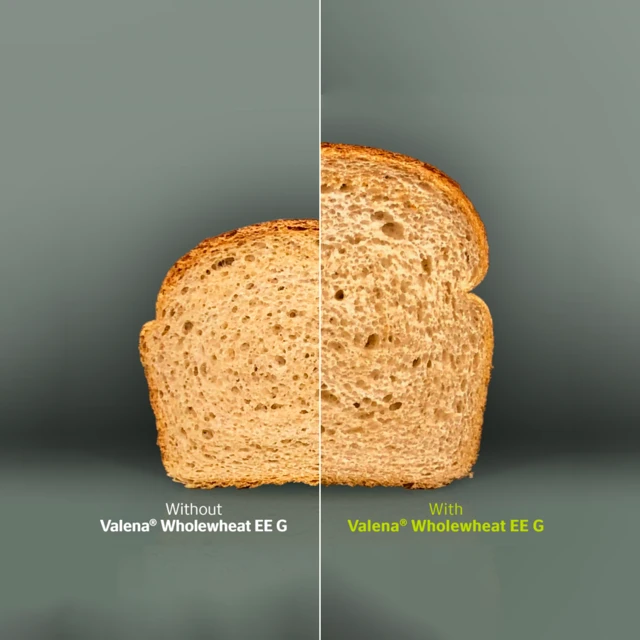 Why wholewheat is good (for you)
Explore our Healthy Baking solutions​
Sign up for our Baking newsletter
Stay on top of trends. Whether your priority is savory or sweet, bread or biscuits, we'll keep you updated on the latest technologies and baking industry news. Sign up for our newsletter today.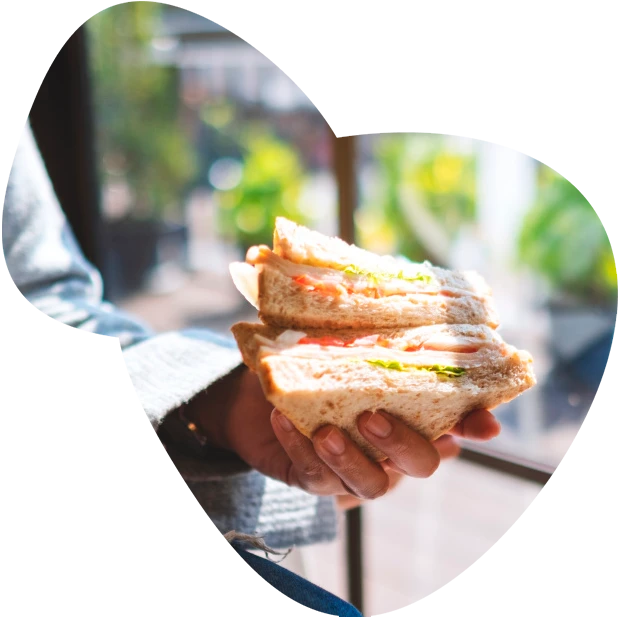 Get in touch with us and learn more about Valena® Wholewheat G! Fill out the fields below and an expert will get you started.