Reimagine ethanol
Introducing the Novozymes Fiberex® platform, groundbreaking biotechnology to create cellulosic ethanol, more corn oil, and diversified, higher-value co-products 
Secure your today – and your tomorrow
How do you unlock more value from your processes and raw materials? How do you diversify? And how do you leverage technology to access expanding low-carbon fuel markets?
The answer? Transform low value fiber into high value cellulosic ethanol while increasing corn-oil output. Watch this short video to learn more.
A holistic approach for greater diversification and flexibility
The Fiberex platform consists of biological solutions that work in various stages of the ethanol production process.
This gives you multiple levers to pull according to market conditions and your plant's specific requirements!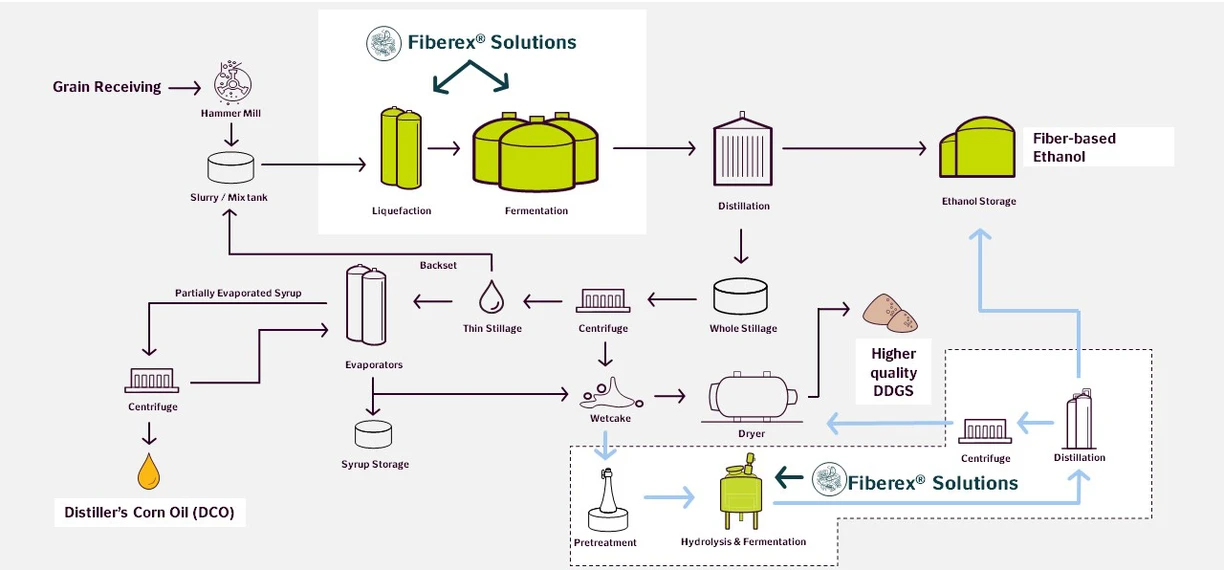 Pioneering biology to extract more value from corn
Novozymes Fiberex is a comprehensive platform to drive enzyme and yeast innovation for extracting significant value from corn fiber.
Fiberex is built on pioneering biology and strong collaborations designed to help you unlock new markets and profitability by turning low-value corn fiber into valuable cellulosic ethanol, increasing corn oil production and enabling higher value co-products.
Get the most out of fiber. Continue the conversation
Join one of Novozymes' leading fiber specialists to discover untapped benefits of enhanced fiber conversion.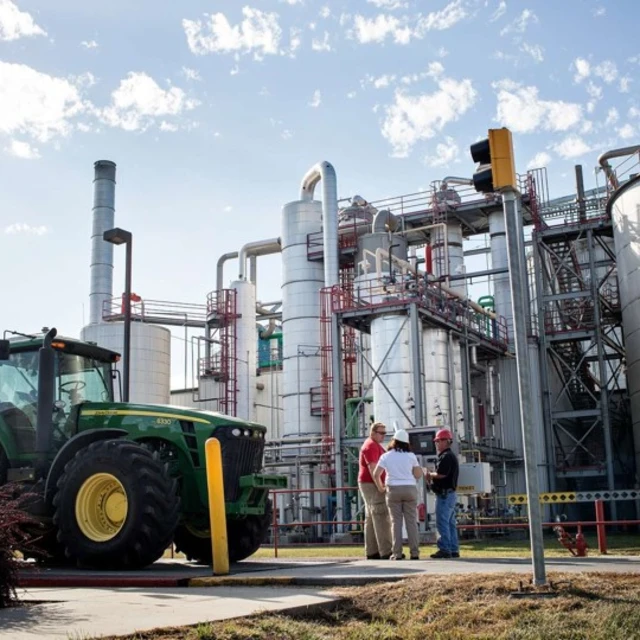 Get in touch!
We'd love to hear more about how Fiberex can help optimize your plant. Fill out the form and we'll get in touch.