Maximize your grind and shorten milling time with Novozymes Frontia® Prime
Reach your production targets faster and reduce CO2 emissions with the power of biotechnology
Stable operations = higher margins
Corn wet millers know all too well that, to meet tight production schedules, they must run their plant at full capacity for several weeks at a time.
Unfortunately, this reduces the number of days available for scheduled maintenance, increasing the risk of breakdowns. Eventually, efficiency which means it takes even longer to reach production targets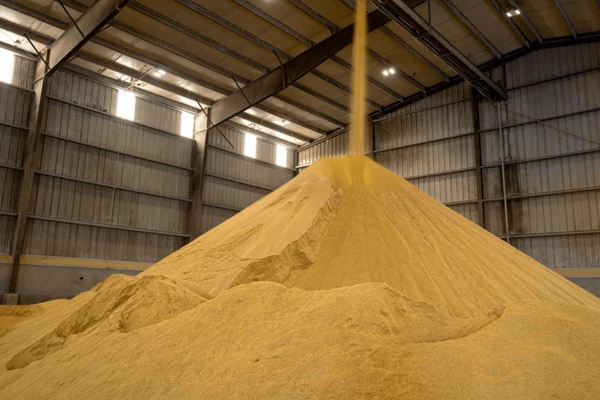 Rising challenges for aging mills
The mill feed house is a frequent production bottleneck, and. unblocking it requires a highly efficient separation process.
However, analyses show that even the most efficient mills leave starch protein, and water in the low-value fiber. That prevents them from running at full speed.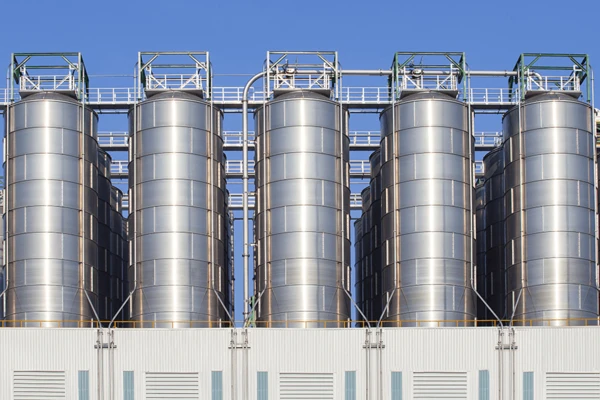 The risks of "business as usual"
Even when using Frontia® Fiberwash to improve dewatering, separation of solids is far from complete. This both negatively affects your yield and puts further strain on your aging mill.
Feed house bottlenecks reduce grinding rate and, with less time for maintenance, your chances of mechanical failure—and the resulting lost time and expense—puts your ability to maintain a sustainable operation on the line.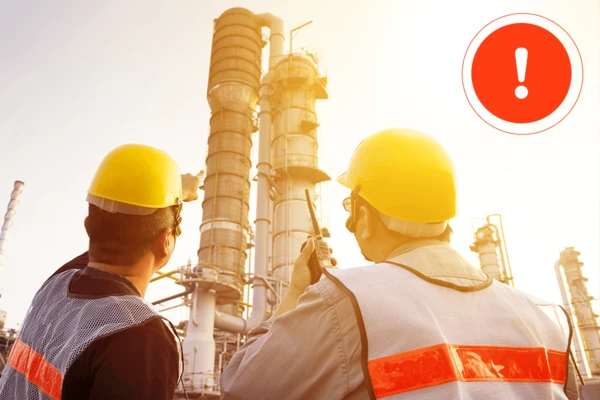 Better solids separation is the key to breaking the cycle
Take separation to the next level with Frontia® Prime
Frontia® Prime's second-generation enzyme-powered separation technology unlocks hidden value by maximizing extraction of bound starch and protein from corn fiber and reducing moisture in co-products to an absolute minimum. This takes the load off feed house operations and unblocks bottlenecks. 
By restoring a high grind rate, aging mills can produce the highest possible yields of starch and corn gluten meal (CGM) per bushel of corn. This frees up more time for preventive maintenance–or lets you use the time saved to produce even more.  
And, because you can reach your production goals with less corn and equipment, you also reduce your environmental footprint by saving energy and cutting CO2 emissions. 

Download the e-paper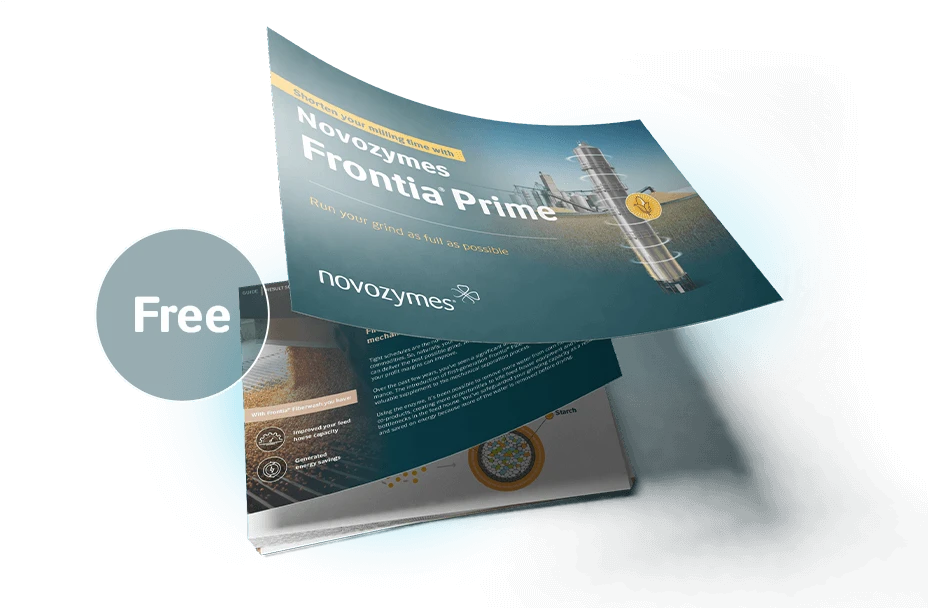 Enzymatic separation powered by Frontia® Prime
Download the Frontia® Prime e-paper to learn more about how to stabilize your operation, reach your production targets faster, and reduce CO2 emissions through enzyme-powered corn separation.
Fill in the form and start downloading the e-paper
Calculate your savings with Frontia® Prime
Use our calculator to estimate your mill's cost savings and CO2 reduction with Frontia® Prime.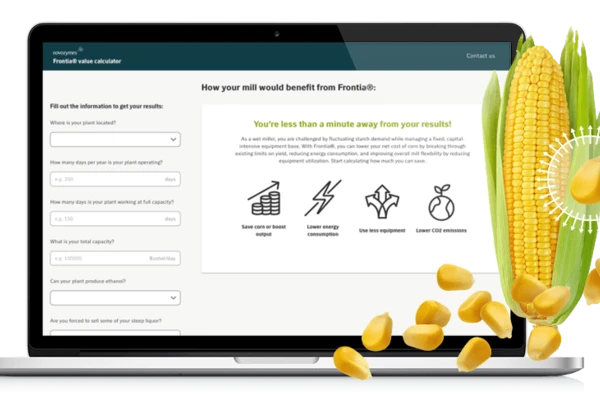 Contact our technical experts today