Novozymes FlexFit®
Future-proof your biodiesel plant with guaranteed performance and feedstock flexibility
Learn how you can make the switch to waste-based biodiesel quickly and always operate at peak performance.
The biodiesel industry is changing...and technology can fuel the transition
Biodiesel producers recognize feedstock flexibility as a key challenge in transitioning away from used cooking oil and vegetable oils. In fact, a recent survey* found that increasing flexibility will likely be the dominant industry trend over the next decade.
However, with no consensus on the choice of new feedstocks, producers foresee technical barriers to diversifying their feedstock base. Incorporating waste-based and advanced feedstocks and dealing with variable quality are critical to remaining competitive. Many producers, however, simply don't have this capability.
But what if you could make feedstock decisions based on cost and availability instead of being constrained by your own processing capabilities–and put your plant on the path to waste-based biodiesel with a performance guarantee?
*Novozymes survey of more than 15 European FAME producers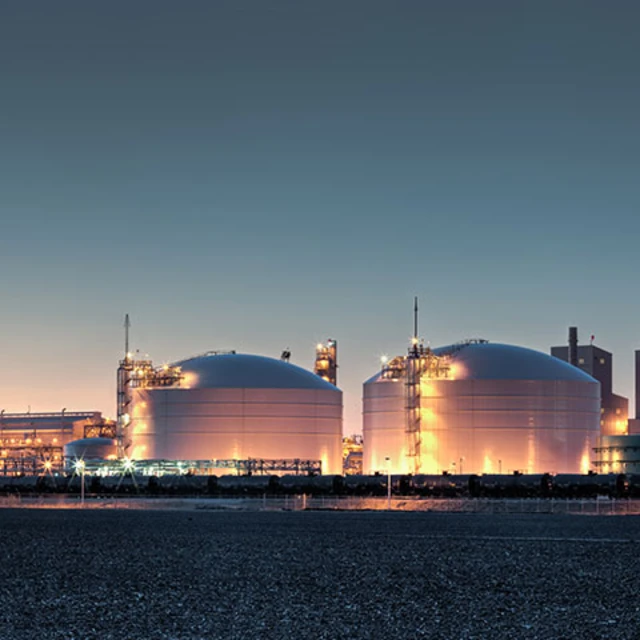 Introducing FlexFit® technology
Whether you want to increase yields as a side stream or convert your entire process to the efficient production of waste-based biodiesel, FlexFit® technology gives you the flexibility the future requires.
FlexFit®enables first-generation biodiesel producers to significantly increase their profits by converting waste-based and advanced feedstocks, such as used cooking oil and animal fats, into fatty acid methyl ester (FAME) biodiesel and processes the full range of free fatty acids and glycerides. And, because it operates at atmospheric pressure and low temperature, FlexFit® helps reduce your construction and operating costs.
With guaranteed performance, you'll know what end-product quality and plant throughput to expect – all while experiencing improved plant performance and gaining the flexibility to purchase the cheapest feedstocks.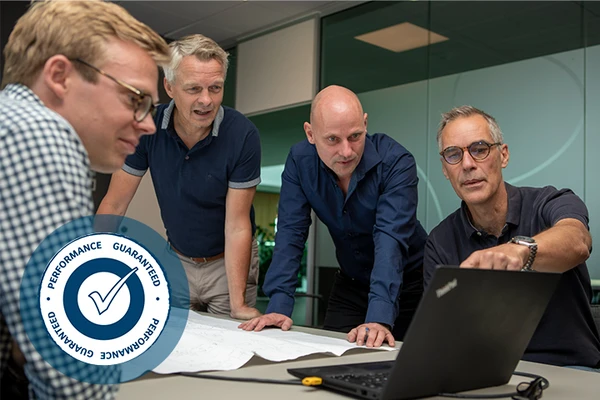 Guaranteed performance with FlexFit® technology
How FlexFit® gives your plant the feedstock flexibility that the future requires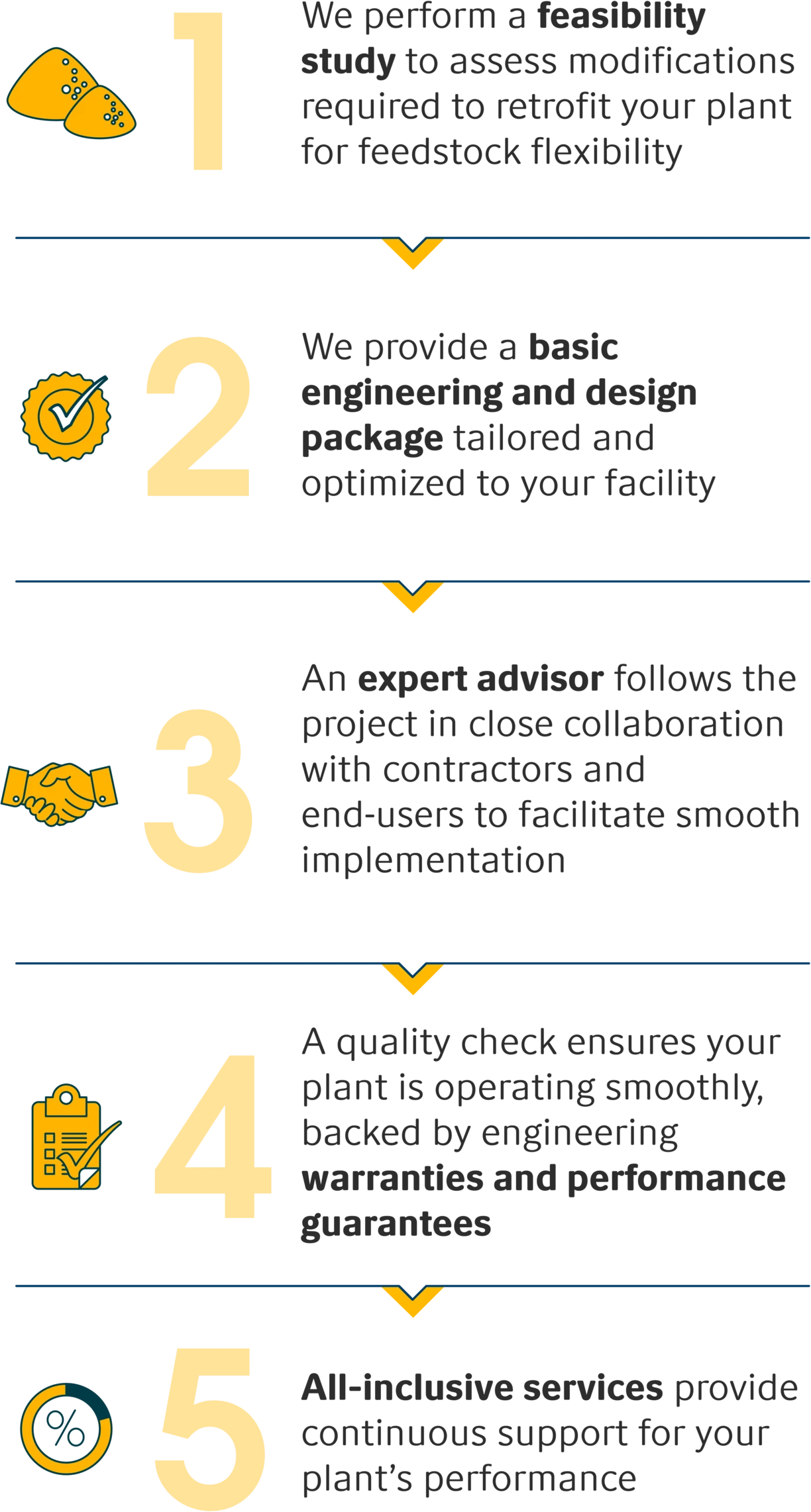 eBook: The Path to Feedstock Flexibility
Thirty biodiesel plants worldwide currently use enzyme catalysts as a profitable way to process waste feedstocks. In our free white paper, we take you through the six steps to help you evaluate whether enzymes are the right solution for your plant:
Understand the concept
Get to know Novozymes
Validate the business case
Technical proof of concept
Plan the engineering
Make the investment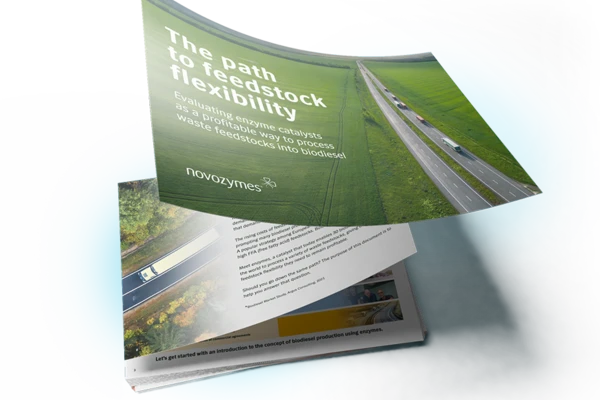 Fill in the form and start downloading the eBook
Main stream or side stream?
Whether you want to convert existing waste to biodiesel with a bolt-on solution or you'd like to retrofit your existing facility to process waste-based feedstocks, FlexFit® provides a clear path to support your goals.
FlexFit® Main stream:
Retro-fitting an existing chemical biodiesel plant for full feedstock flexibility
FlexFit® Side stream:
The quick and easy way to increase yield in chemical biodiesel plants
Inside FlexFit® technology
What this could mean for your business
Enhanced feedstock flexibility will soon be what separates struggling biodiesel producers from their more successful counterparts. Without it, producers will be constrained by their processing ability and stuck using expensive feedstocks, keeping industry competitiveness out of reach.
Ready to start converting your existing unit fast, with short plant downtime, and at an attractive cost with re-use of almost all existing equipment? Learn more about our FlexFit® solutions. Book a no-obligation meeting with a Novozymes expert today.