Access more oil than you thought possible
The high levels of by-products generated by traditional alkaline refining make significant oil losses unavoidable. For many producers, getting yields above 95% can be a challenge. Quara® Boost, our innovative phospholipase C (PLC) solution,  transforms the alkaline refining process. It reduces the level of oil you lose to soap stock generation so you can get more oil without increasing raw material inputs. This patent-pending product also makes it simpler to manage by-products.
More oil, less soap stock
Quara® Boost converts more  phospholipids into diglycerides so less soap stock is generated in your process. That's why adding Quara® Boost to your existing alkaline refining process could cut by-products and boost oil yields by between 1% and 2%.
All these benefits mean higher profits for your plant.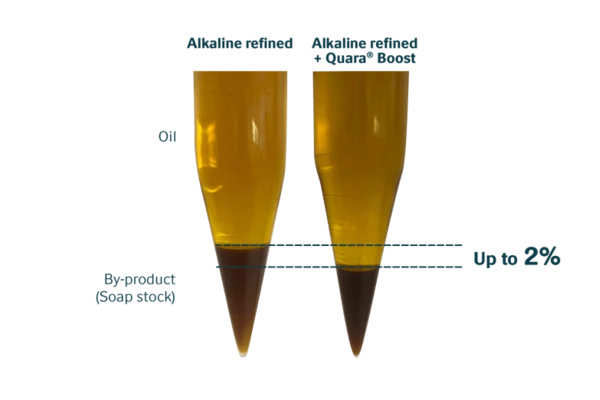 No additional sodium hydroxide needed
The PLC enzymatic reaction does not increase the content of FFA (Free Fatty Acids) in oil. That means you don't need additional sodium hydroxide in your process. It also means you can reduce soap formation, and associated oil yield losses.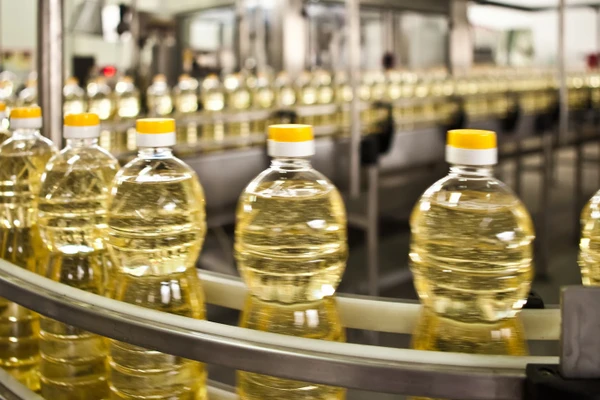 Easy to implement, fast payback in oil yield gains
Adding our solution to your process is relatively straightforward. A limited retrofit, rather than a change to your entire process, will allow you to get the benefits of Quara® Boost. This minimal retrofit, along with the significant gain in oil yields, ensures that you get a fast payback on your investment.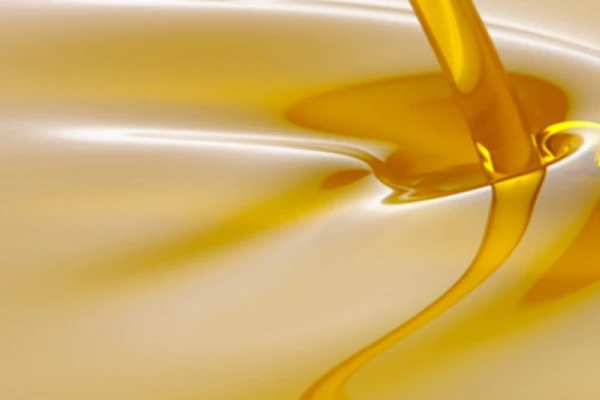 Where could a 2% oil yield increase take your plan?
With our oil profit calculator you can evaluate the main steps of your alkaline refining process and find the combination that will maximize gains and minimize loss.  Use the calculator to find out where Quara® Boost could take your plant.
Two unique PLC enzymes to boost your oil yield
Quara® Boost is an innovative phospholipase C (PLC) enzymatic solution for alkaline refining.
It recovers extra oil that's hiding in plain sight so you can access more oil than you thought possible.
What could this mean for your business? Fill in the form below and we'll be in touch