Let's rethink your future of clean
We can't promise consumers will ever love doing laundry. But what if you could significantly boost your detergent's cleaning power today, so consumers will love the clean they get. Let's create brands they'll stick with by finding the sweet spot between performance, sustainability, and cost.
Benefits of enzyme solutions for laundry detergents
In Novozymes, we love laundry and that should be one main reason to partner with us. Explore more reasons below.
From ideation to retailers' shelves
We're with you every step of the way. Let's use insights to create brands consumers will love through co-creation.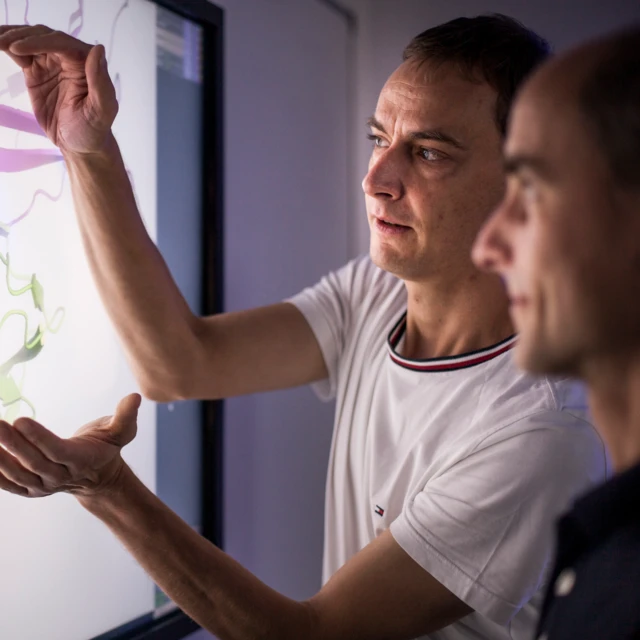 Get first-mover advantage with our innovation muscle
You're launching products into an extremely crowded space. To really differentiate your brands, you need to set new standards of clean. Our game-changing biosolutions can help. We build them from our enzyme portfolio, which is the broadest on the market and features unique, best-in-class solutions. Through technical co-ideation, we can also develop customized solutions to meet your needs.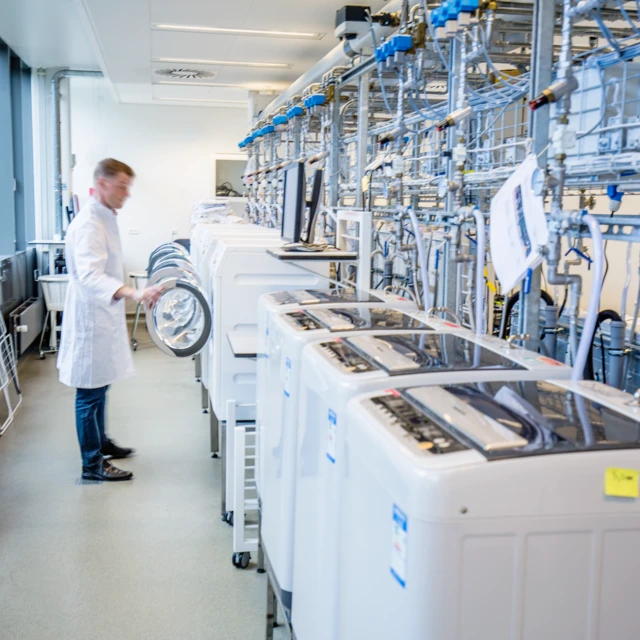 Expand into adjacent categories
With our biosolutions, you can launch innovative products that don't just grow existing categories. They allow for innovation into adjacent categories to expand the entire cleaning product space. From laundry to dish, softeners, medical and even cleaning-in-place, we've helped customers expand the detergent space. And in every new application, we help you rethink your future of clean.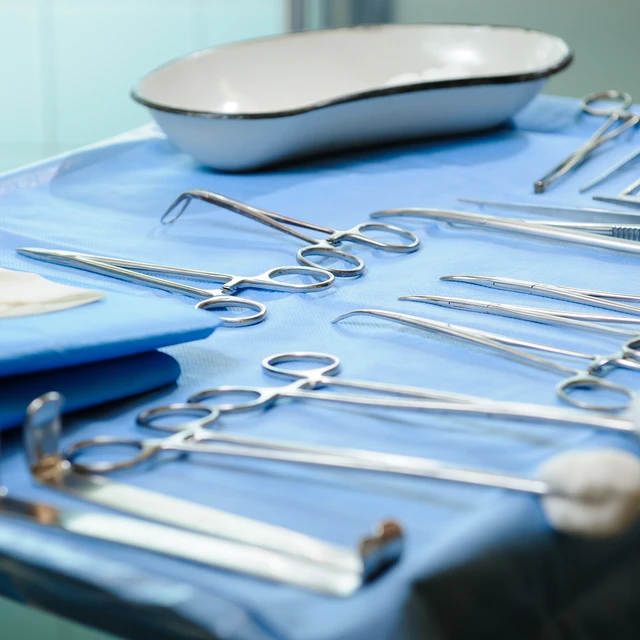 Leverage our heritage and continuing commitment to innovation
Every enzyme class used in detergents today was first brought to market by our innovation muscle and insight generation. With a six-decade-strong track record of novel detergent product launches, we've got hundreds of patent families in the space.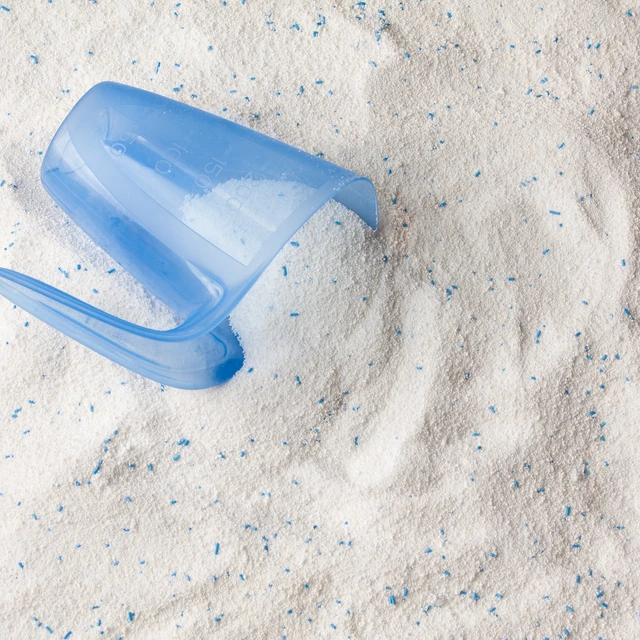 Market-leading investment
This kind of market-leading innovation takes market-leading investment. That's why we reinvest around 13% of our revenue into R&D. Our 1000+ scientists continuously optimize and future proof our biosolutions. And we also use our R&D muscle to investigate unmet consumer needs and design solutions to meet them.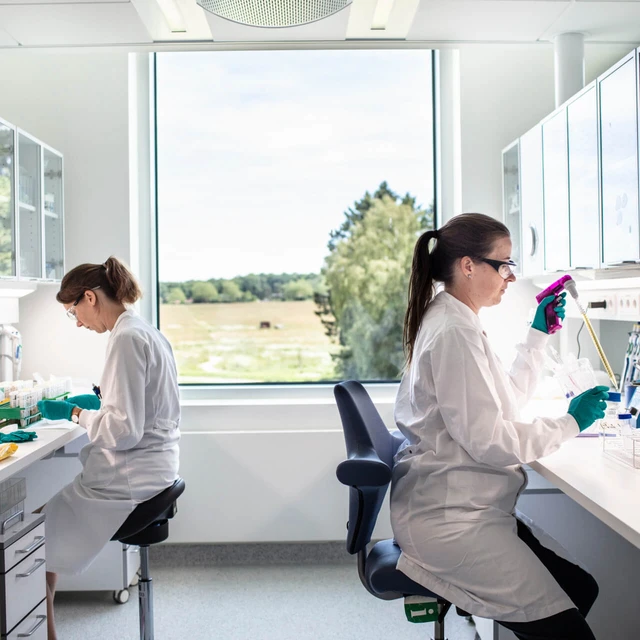 Our solutions for key consumer concerns
Product finder
You can also try our product finder to find the right product for you.

Our solutions for stain removal
The role of enzymes in laundry detergents 
Uniquely renewable and biodegradable cleaning power
Enzymes are proteins found everywhere in nature. When one substance needs to be transformed into another, nature uses them to speed up and control the process. So if you want to improve your detergent's efficiency and sustainability, our enzymes can help.
Sourced from renewable microbes
All living things make enzymes, but we collect ours from microbes. That's because they're very effective enzyme producers. Microbes are also fully renewable, unlike the sources of fossil-based detergent ingredients. And in our production, we don't even waste the nutrient-rich broth in which we ferment our enzymes. Once we're finished with it, we prepare it for use as a farm fertilizer.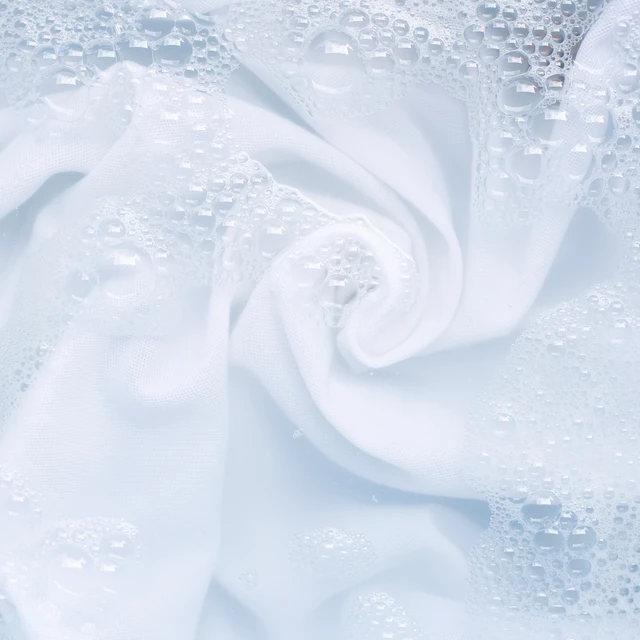 A biotech toolbox that helps billions of consumers
As consumers across the world do their household chores they face some of the same challenges faced in nature every day. And the consumers who use detergents with our enzymes are dealing with their challenges in just the same way as nature does. We specialize in spotting the connections between consumer challenges and challenges in nature. And we're experts at harnessing nature's remarkable solutions to create a toolbox of biosolutions that meet consumers' needs.
So it's really no surprise that billions of people use a detergent made with our enzymes every week.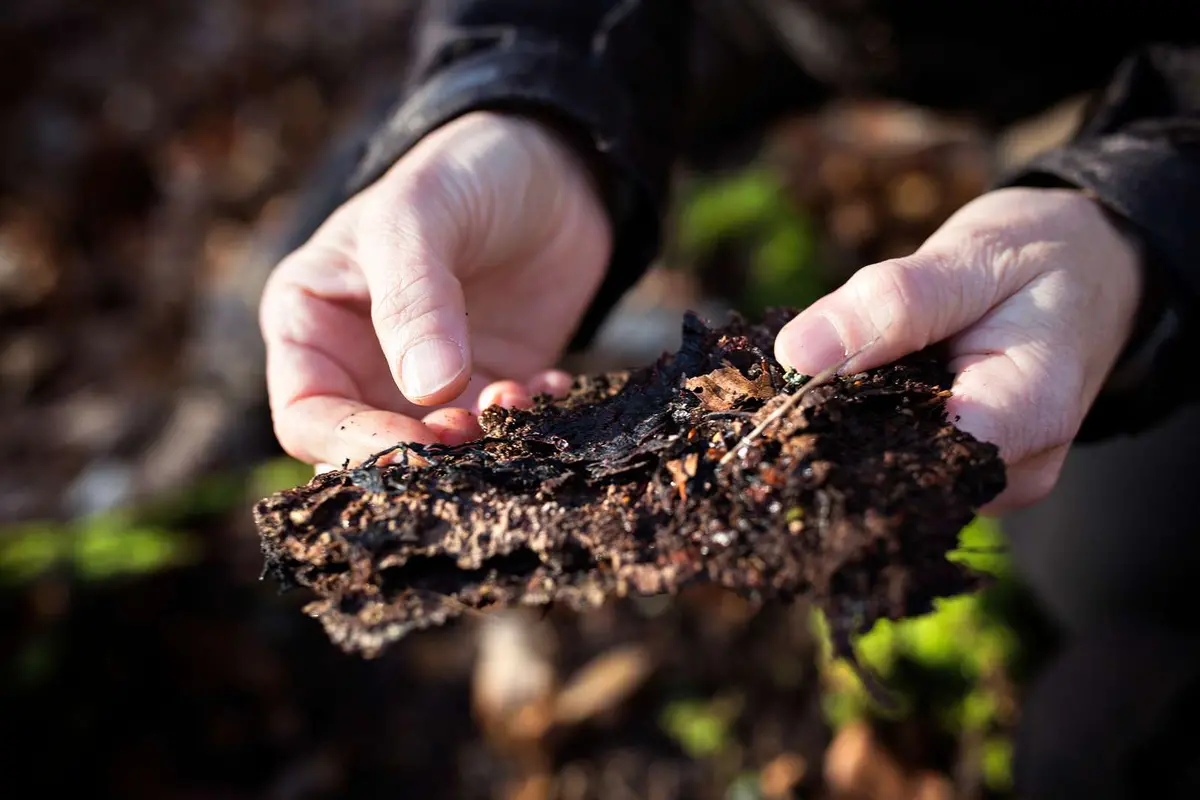 Stay updated on LinkedIn
We regularly update our LinkedIn Household Care page with industry insights. Follow us for the latest consumer and product news. You'll also be able to download white papers and reports and register for our popular webinars.