Fresher for longer
Ensure softness, elasticity, moistness and a resilient bite during shelf life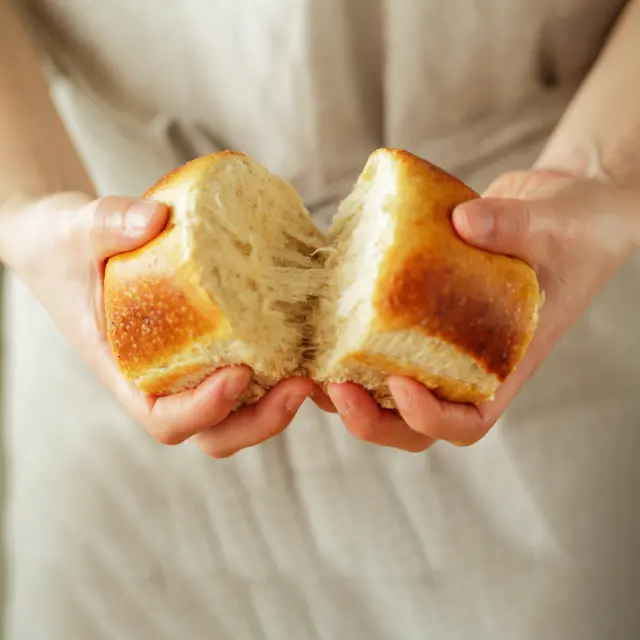 Consumers prefer soft, moist bread
Consumers expect a lot when it comes to the texture of packaged bread. "Soft," "tender," "delicate" – these are some of the claims of new brands.
Surveys show that consumers value the sensory quality of moistness. Consumer panels that rated a particular bread high in "moistness" and "tenderness" also gave it a higher "like" score. And a top reason to throw bread out was "dryness".
How enzymes help extend freshness and reduce stale returns
What causes bread to go stale, and how can enzymes slow that process down? Watch the 2-minute video to learn how enzymes can extend bread's natural freshness and help reduce the amount of wasted bread.
Today's consumers demand more from packaged baked goods. Bread and tortillas need to not only be healthy but also taste freshly baked. Cakes need to look attractive and taste delicious. And they all need to accomplish this in the most natural way possible. This presents a challenge to the baking industry.
With the use of our freshness enzymes, you can prolong the freshness that consumers love.
Fighting food waste
Every year, a staggering one-quarter to one-third of all food produced for human consumption goes to waste. And, when looking at totals by weight, bread often tops the list of food waste that could have been avoided.
In developed markets, as much as 25-27% of that total food waste occurs at the household level. Meanwhile, in emerging markets, only about 10-12% of food is thrown away once it has already reached the household. Here, a larger portion is lost during storage and transport.
Many Western governments are enacting policies to combat this growing issue. Unfortunately, in developing regions, expensive upgrades to the food distribution network may be necessary in addition. But biological solutions also exist that can extend bread's freshness as well as enhance its appearance.
Learn more about the unique challenges facing developed markets as they strive to reduce food waste as well as those that face emerging markets.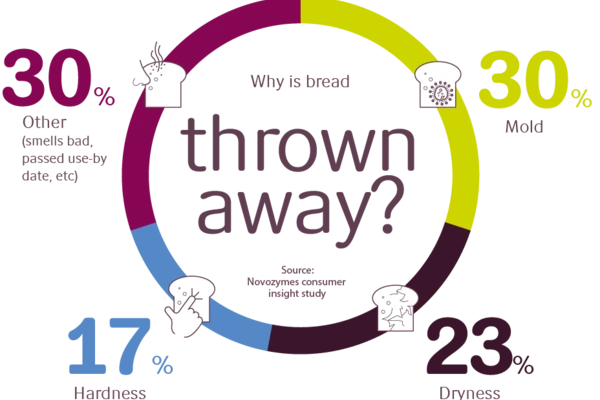 Which solution is right for you?
Find the right solution for you in our global portfolio, shown below. To find out more about products available in your region, get in touch with your local Novozymes representative.
Calculate your carbon footprint
How much CO2 can you save by reducing bread waste with Novozymes Novamyl® 3D?
Our new Freshness Calculator helps assess your impact on the environment.
Translate the benefits of Novamyl® into quantifiable contributions to your company´s stainability and profitability goals by adding six simple data points.
Explore our other biosolutions for baking
What could this mean for your business? Fill in the form below and we'll be in touch